Monday-Thursday 7am-1pm  •  Saturday 4:00-6:15pm  •  Sunday 8am-12pm  • Closed Fridays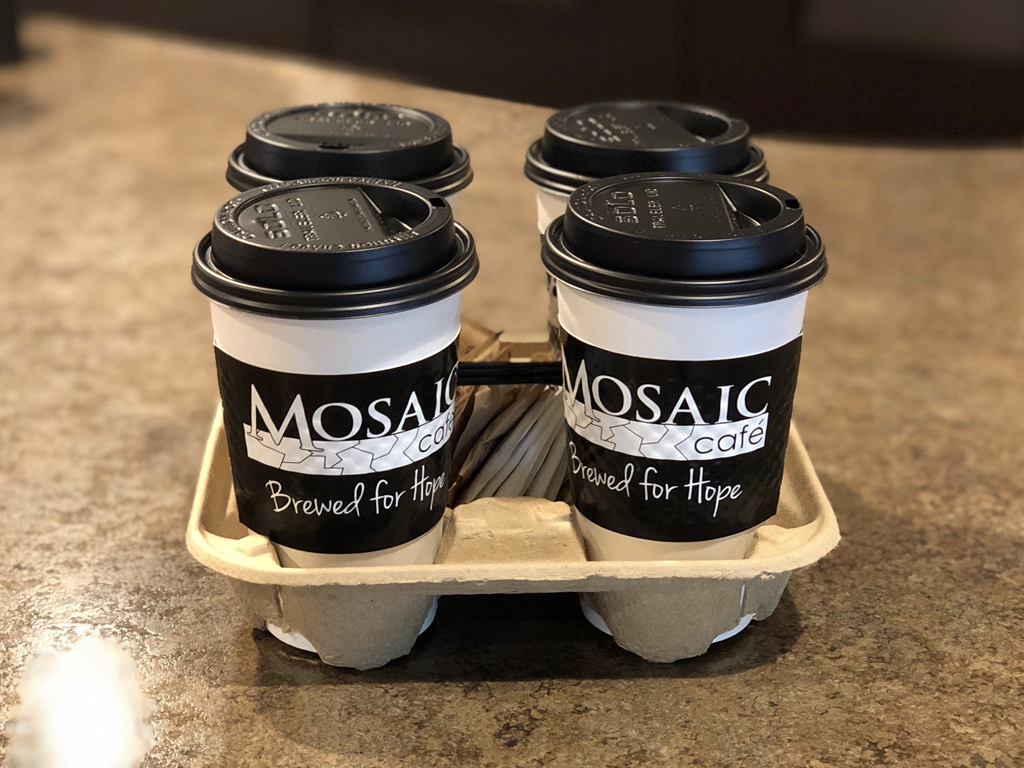 Mosaic Café is a great place to relax with a cup of coffee by the fireplace or meet a friend for lunch. Come check us out inside First Christian Church at 3350 N MacArthur Rd in Decatur, IL! We're currently offering...
DINE IN

CURBSIDE PICKUP
Call 217.875.9490 or use the Odeko app to arrange for curbside pickup.
MERCHANDISE
We carry a few gift items such as Mosaic t-shirts, notebooks, and a few Christian resources.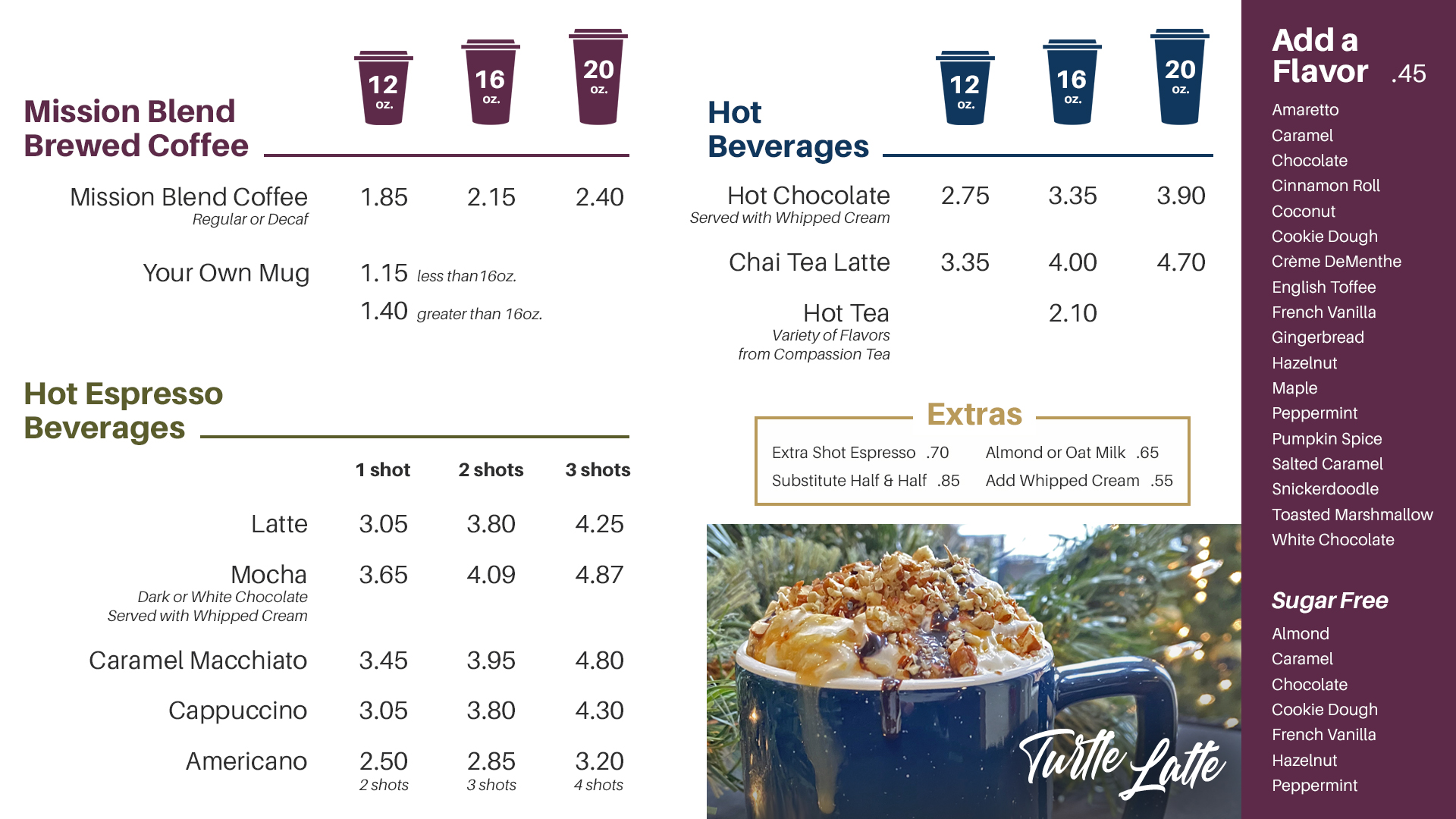 Food and beverage menus subject to change according to availability
Mosaic Café is a full-service café featuring a wide variety of hot and cold beverages as well as tasty treats. We are also now serving lunch! The café is open to anyone in our community and is perfect for relaxing with a cup of joe in front of the fireplace or meeting up with a friend. And, with our free Wi-Fi and daily newspaper, you'll have everything you need to study, remote-office, or catch up on the daily events. During long winter months, we even have an enclosed playground for your kids! The best part is that all profits go to support the ministries of First Christian Church.
We strive to be a place of service for the general community, First Christian Church attendees, and their guests. Mosaic provides the opportunity for First Christian Church to evangelize and minister to the Decatur community. The Mosaic team would love for you to stop in and take some time to relax, have a cup of coffee, and allow us to serve you!
Volunteer
---
We would love for you to join our team! We have fun working together and enjoy serving our customers. Various tasks include running the cash register, making beverages, clean-up, or lending an ear to someone who really needs to chat. Contact Lisa at lweatherford@firstdecatur.org or or 217.875.9094 to join our team!