FirstKids exists to partner with families as they lead their kids to an understanding of what it means to have a relationship with Jesus. We are intentional in helping kids — birth thru 5th grade — better understand their faith through our age-appropriate Bible stories, kids worship, prayer, and activities. We are happy to implement accommodations for children with disabilities. Simply contact Heather at hvance@firstdecatur.org or 217.875.3350.
FirstKids In Person
FirstKids programming for birth-5th grade is available Saturdays at 5pm and Sundays at 9am & 10:30am.

FirstKids Online
Worship family-style from home! Each week, we provide online worship videos for kids Birth-PreK and Elementary. We send links to these videos every week via our FirstKids email. Sign up for FirstKids emails here.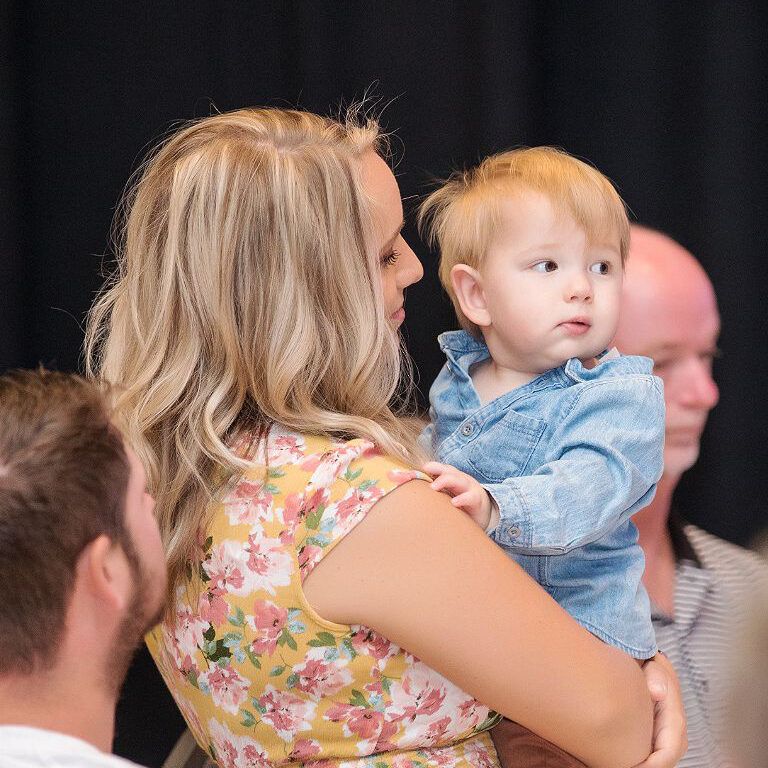 TRUST
Starting from the moment babies are born, we begin building trust with families to help them feel confident entrusting their kids with us. We make it a priority to keep our area safe and secure, hoping to give our families peace of mind as they attend worship services.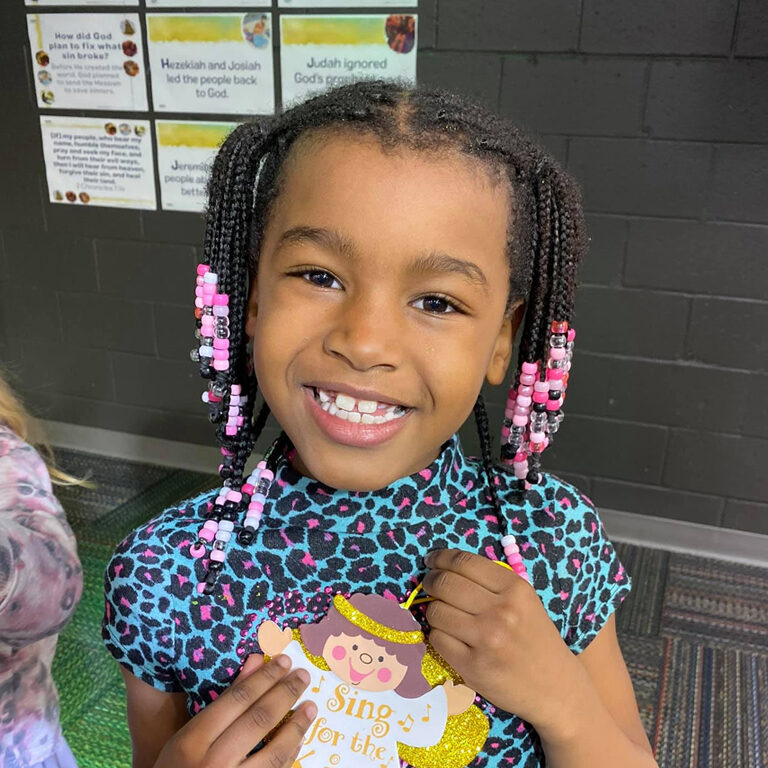 IDENTITY
Each week, our kids are reminded through the Gospel that they are uniquely created in the image of God, that He loves them very much, and that Jesus died for them.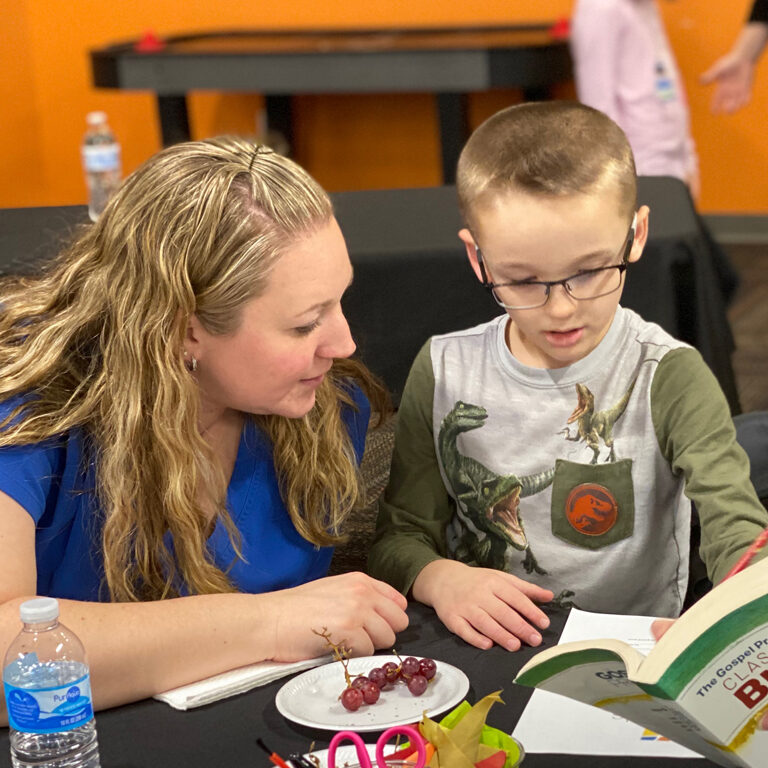 PARTNER WITH FAMILIES
We partner with families, communicating with them and giving them resources and encouragement to help their kids know what it means to have a relationship with Jesus.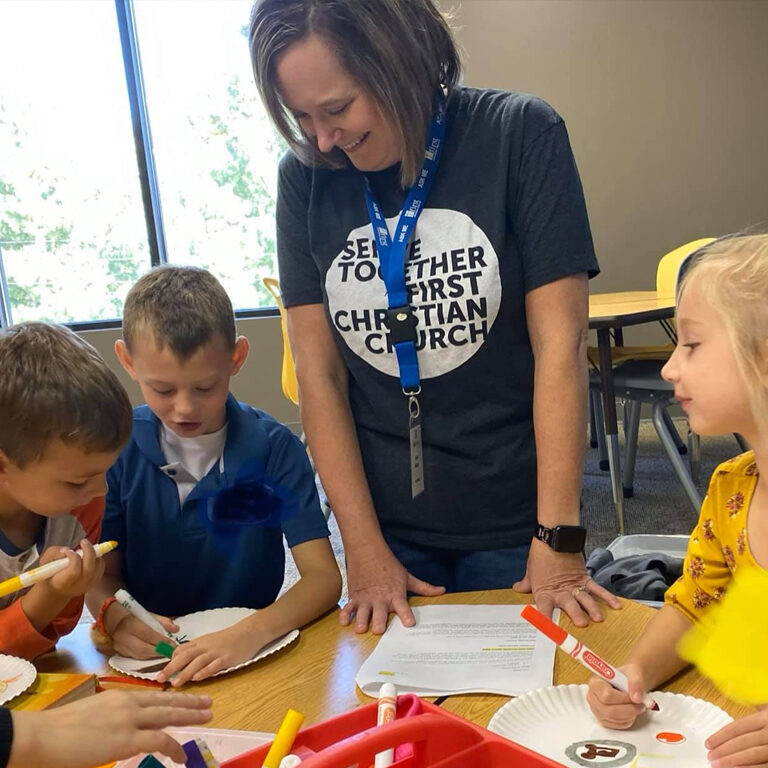 VOLUNTEERS
We choose consistent, trusthworthy volunteers who are compassionate in reassuring our children and showing God's love to them. Our volunteers serve every week or every other week to develop consistency and familiarity for children and their families.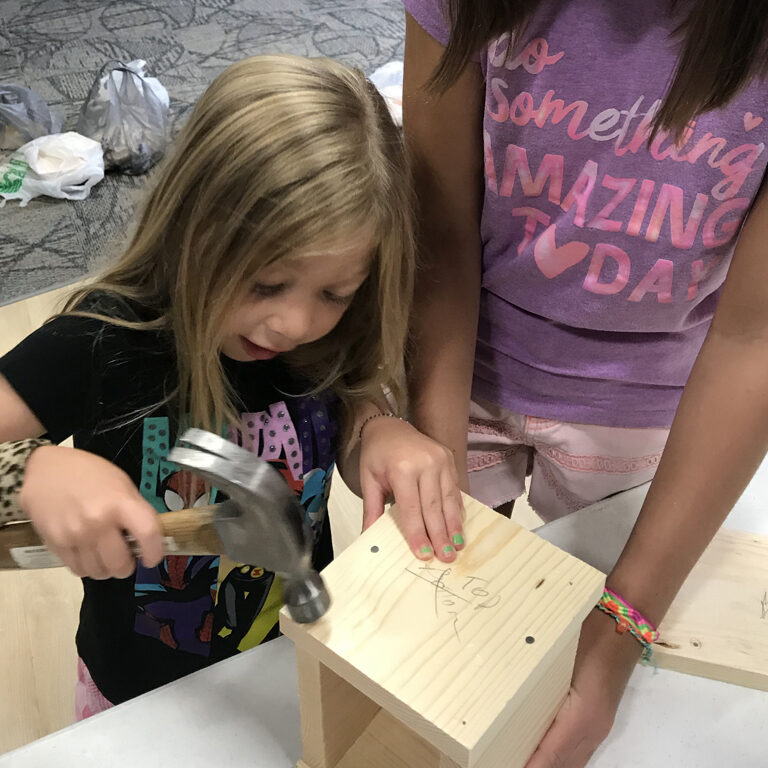 ON MISSION
We provide opportunities for our kids to put their faith into action by serving together through service projects and an annual family mission trip.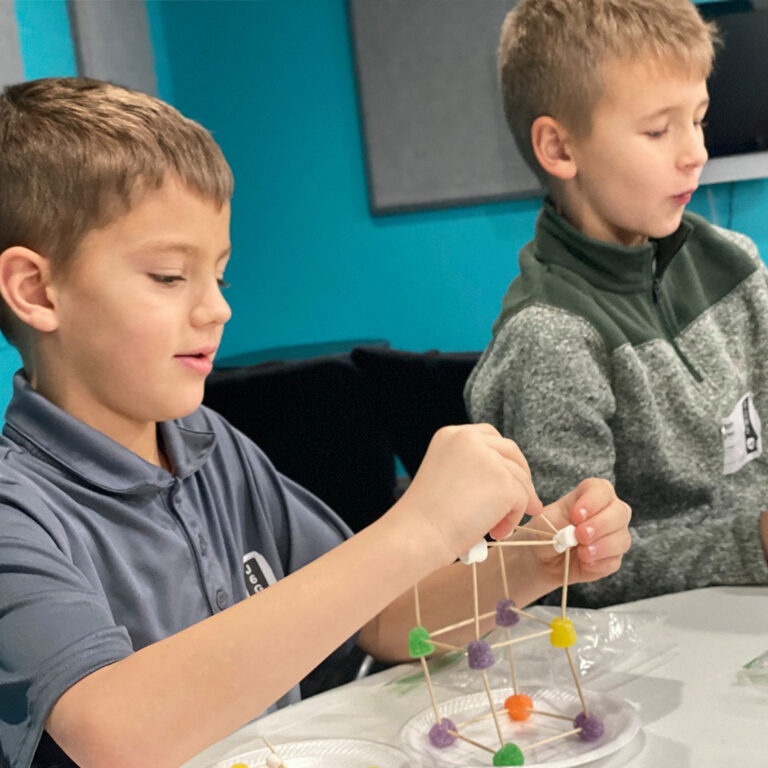 FUN
We have fun with our kids while learning interactive Bible stories, experiencing praise and worship, and serving together.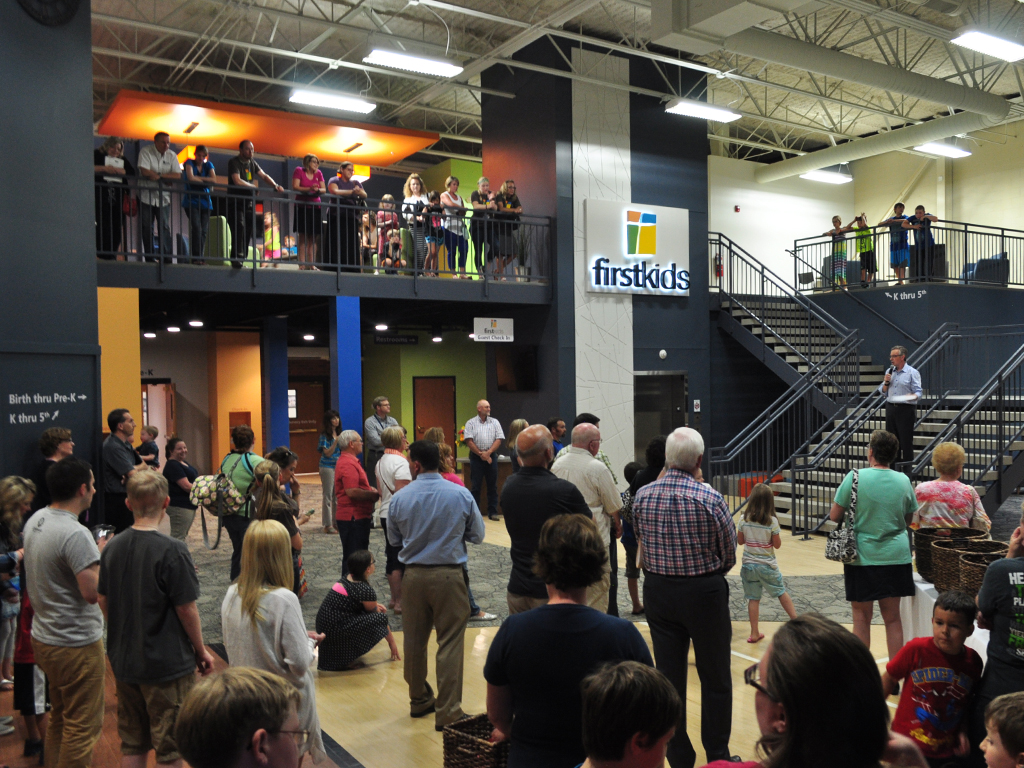 FirstKids is located just inside of the church's Mosaic Café entrance. As soon as you walk into the FirstKids space, stop by the Guest Check-In where a friendly host will help you check in your child and take them to their classroom. FirstKids Birth-PreK is located on the 1st floor, and FirstKids Elementary is on the 2nd floor. The safety of our kids is very important to us so be sure to review our Safety Policy.
Sign up for our weekly FirstKids emails. This is the best way to keep up with the latest FirstKids news and to receive parenting ministry tips.
Text our family ministry number at (217) 747-8392 to say "hi" or for any questions you may have. To get automatically signed up for text updates, use the keyword FKPREK or FKELEMENTARY (depending on your child(ren)'s age).
Join our FirstKids Facebook Group where you'll find resources for kids and parents
Baby visit in the hospital
We give gifts and pray a blessing over the sweet baby and his/her family.
Baby Dedication [

DETAILS & REGISTRATION HERE

]
We recognize that it's important to dedicate our children back to God and to trust Him to help us guide them in their faith journey.

MOPS

[ DETAILS & REGISTRATION HERE ]
MOPS (Mothers of Preschoolers) encourages and equips moms of young children to realize their potential as mothers, women, and leaders in relationship with Jesus and in partnership with the local church. Meets the 1st and 3rd Thursday September-May. Join anytime.
Kindergarten Celebration
This is an event for incoming kindergarten students and their parents to learn what the transition to FirstKids Elementary will look like. Each child receives a Bible, and they learn how to find things in it with their parents. We also remind families what our mission is in Family Ministries.
Family Faith Events
These events encourage and equip parents in leading their kids to become fully devoted followers of Jesus. They provide families with fun, interactive opportunities to discover what the Bible has to say about important topics relevant to our faith. They also give parents specific ideas on how to lead their kids in their faith journey.
1st Grade — Devotions
2nd Grade — Prayer
3rd Grade — Communion
4th Grade — Giving
2nd-5th Grade — Family Baptism Class
5th Grade Finale
We invite students to be a part of a Student Life night in the spring and then have a party for them in the fall (in FirstKids Elementary area) before they move up to Student Life, our ministry to 6th-12th grade students.
Family Mission Trip
This is an opportunity for our kids and their families to serve together and be the tangible hands of Jesus in our community by putting their faith into practice. We pray this is the beginning of a rhythm of our kids serving and sharing Jesus with those in their lives.
SuperStart
SuperStart! is a pre-teen conference sponsored by Christ in Youth (CIY). Fourth, fifth, and sixth grade students and parents are invited to attend this yearly event presented at another church out of town. It is a great experience for kids (& adults!).
Questions?
---
We'd love to hear from you! Simply contact any of the following FirstKids staff: