Join us this weekend — in person or online. Worship services are Saturday at 5pm and Sunday at 9am and 10:30am. Below you'll find lots of great things happening at First Christian Church. For a complete calendar, click here.
At the Movies
---
EVERY WEEKEND IN OCTOBER 2021

AT THE MOVIES is a 5-week message series that utilizes movies to tell stories that connect with us as we learn a spiritual truth. Pastor Brian Talty will surprise us each week with a different movie so grab some popcorn and enjoy this fun way to learn more about the Bible.
There will be no FirstKids Elementary the weekend of October 16 & 17. Elementary age children are invited to attend with their families for a family-friendly movie during our weekend worship services.
First Steps
---
WEEKEND OF OCTOBER 16 & 17

Are you new(-ish) to First Christian Church and want to know how you can grow and serve? Then First Steps is the perfect thing for you! Make a connection with staff and others like you as well as explore the mission of our church and how you can get involved. This is a brief 20-minute gathering that's happening THIS WEEKEND!
IN PERSON: Following each worship service so Saturday, October 16 at 6:15pm or Sunday, October 17 at 10:15am and 11:45am (meet at the Welcome Center, no registration necessary)
ONLINE: Sunday, October 17 at 10:45am via Zoom (contact Hannah at hbeery@firstdecatur.org or text (217) 875-3350 for a Zoom link)
S'mores Night
---
SATURDAY, OCTOBER 16, 2021 AT 6:30PM
A roaring campfire, roasted marshmallows, and brisk night air. Now that sounds like a lovely evening to spend together as a church family. Everyone is invited to join us in the back yard of the church as we catch up with old friends and make new ones. S'mores will be provided; just bring a lawn chair. See ya then!
Young Decatur Retreat
---
OCTOBER 29-30, 2021  //  RSVP BY OCTOBER 19

If you are 18 to 30(ish), you're invited to get away for some spiritual rest and relaxation at Little Galilee Christian Camp. Sam Green will teach us how to "Make Room" in our lives for God and each other. We will have worship, Bible study, food, games, s'mores, and bon-fire sing-alongs. The cost is $30 which includes food, lodging, and some new swag to help keep y'all warm! Register below by October 19. Questions? Contact Pastor Thomas Hagan at thagan@firstdecatur.org.
Fall Seniors Luncheon
---
WEDNESDAY, OCTOBER 20, 2021 AT 11:30AM
We invite those age 60 and better to join us for a great time of food, connection, and a performance by State of Grace Trio, Central Illinois' premiere Southern Gospel trio. Suggested donation $5. RSVP below by October 17 or call/text (217)875-3350.
3rd Wednesday Prayer
---
WEDNESDAY, OCTOBER 20 AT 6AM, NOON, AND 6PM
As our church goes through a leadership shift with Pastor Wayne's retirement next summer and Pastor Brian taking the lead, we are asking for our church family to pray over this transition and God's plan for our church every third Wednesday of each month through 2021. Join us at the church at 6am, noon, or 6pm for prayer. If you can't make it in person, our prayer focus this month is on our Elders and lay leaders as well as praying for others suffering from natural disasters, persecution, and the like.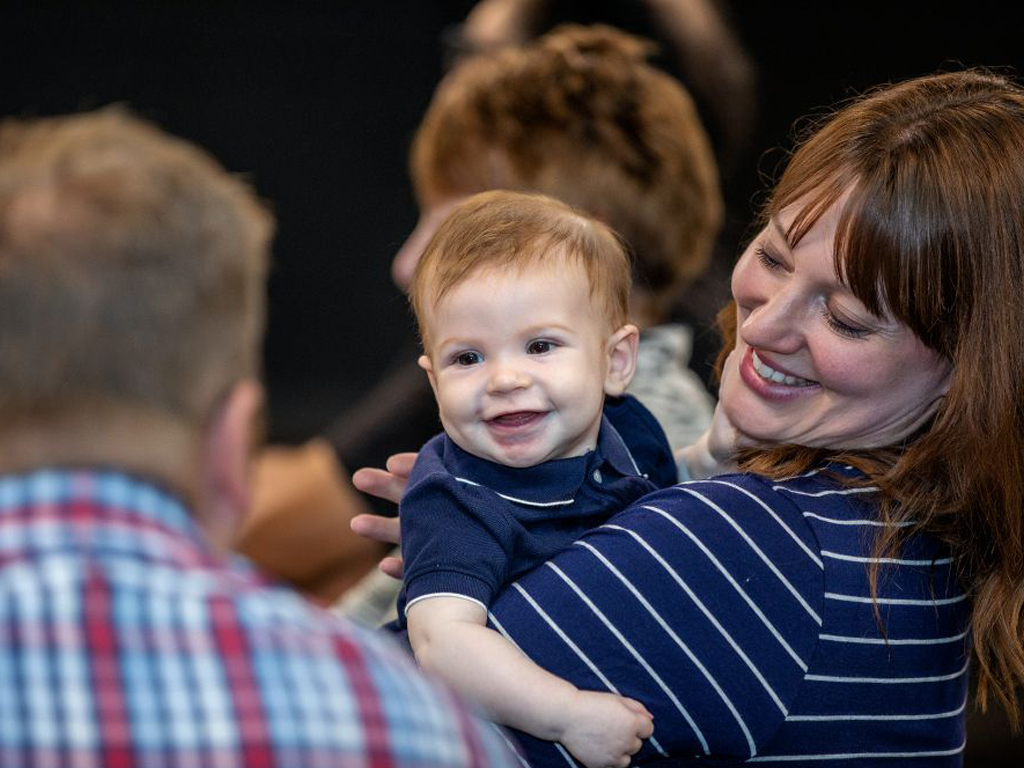 Baby Dedication Celebration
---
NOVEMBER 13, 2021  //  RSVP BY OCTOBER 25

We love babies! We ESPECIALLY love when parents dedicate themselves to raising their child to know and love Jesus. That's why we have Baby Dedication Celebrations throughout the year. Our next event is Saturday, November 13 with a Parent Orientation on Sunday, October 31. The deadline to register is October 25.
Pastor & Staff Appreciation
---
Message from Elder Team:
October is Pastor & Staff Appreciation Month
Showing appreciation for Pastors and Church Staff members in October has been an American tradition since 1992. If you appreciate the devoted service and sacrifice of our Pastors and Staff members, the Elder Team of First Christian Church encourages you to find a meaningful way to convey it with perhaps cards or letters over the coming weeks. Card baskets will be available in the lobby during the month of October.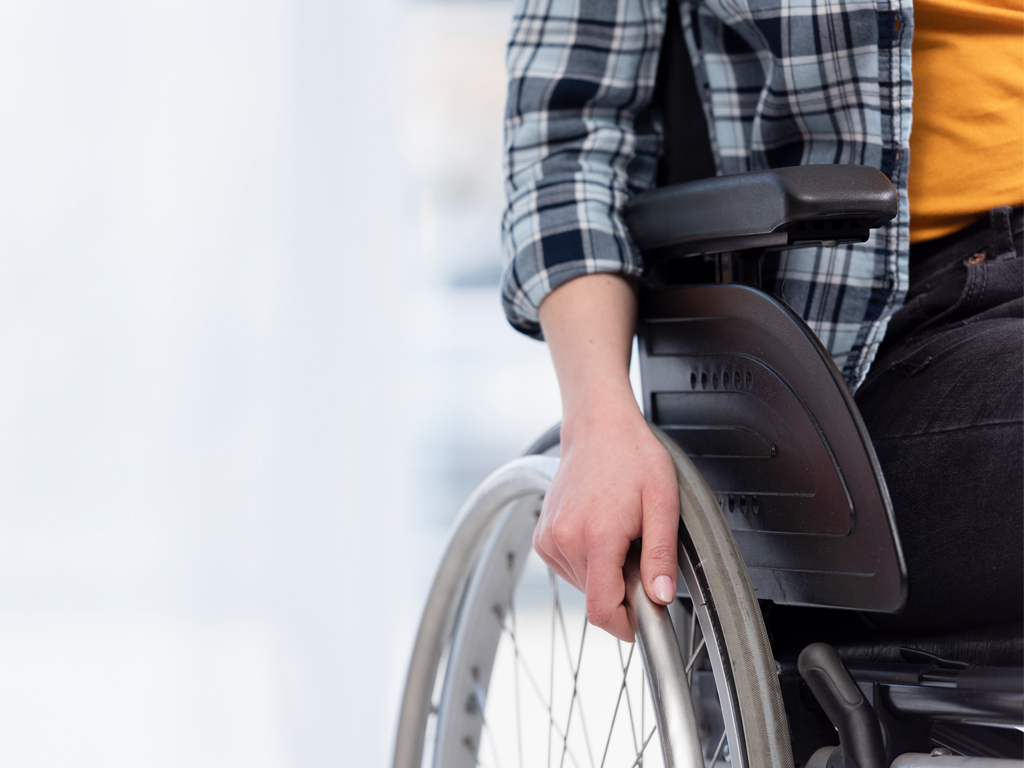 Special Needs Ministry
---
Our Special Needs Ministry creates an environment for individuals with disabilities to discover and embrace a relationship with Jesus Christ. Check out these opportunities:
Sunday Morning Class for Adults
We have a class for adults with disabilities that meets Sunday mornings from 10:15-11am in Room 100.
Children & Teens
We are happy to provide accommodations for children and teens with disabilities in our FirstKids and Student Life ministries.
Decatur Area Special Blessings
This group is for families of individuals with disabilities. Everyone from the community is invited. We meet the first Tuesday of each month at 6pm.
To volunteer or get more information regarding our ministries to individuals with disabilities, please fill out your info below:
Congregational Meeting
---
SUNDAY, NOVEMBER 7, 2021 AT 3PM
We gather twice annually for information sharing pertaining to the business matters of the church. All those who consider First Christian Church their home church are invited to attend. We will review income and expenses to date and projected budget for 2022, as well as a pastoral review of the church's ministry endeavors and staff reports.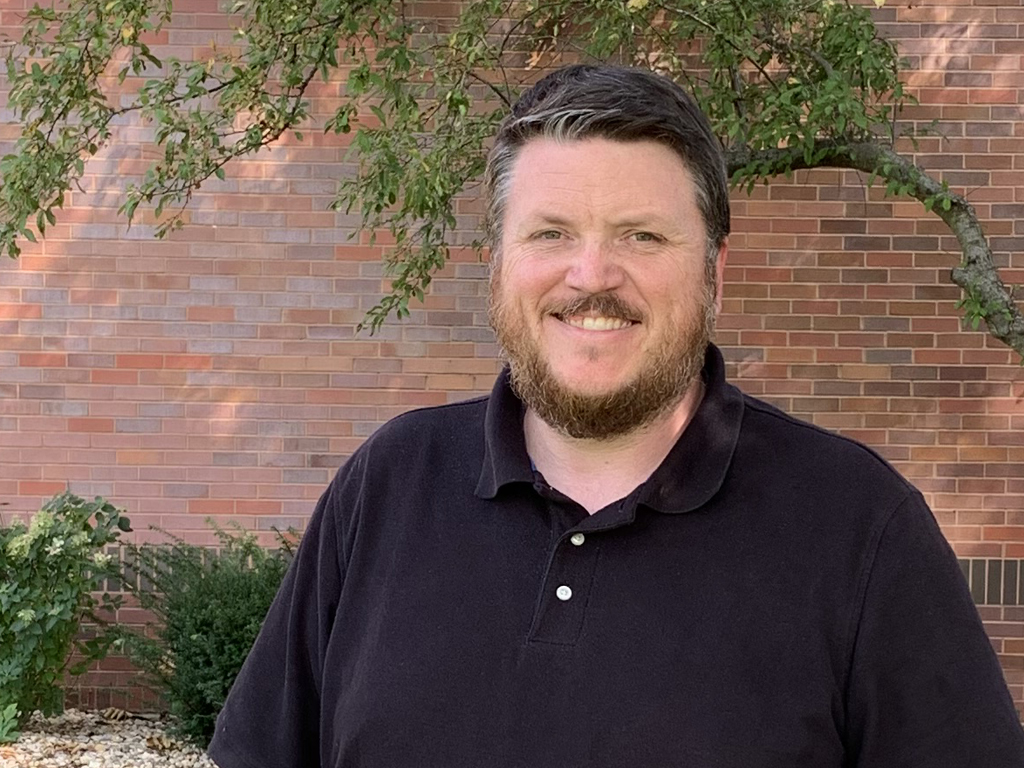 Pastor Jonathan Grunden
---
Pastor Jonathan Grunden begins his sabbatical Monday, October 4 with his studies focused on his new role as Executive Pastor. His primary responsibilities in this new role are to lead our staff team and facilitate our strategic planning and programming efforts. A search team is currently interviewing candidates for a new Discipleship Pastor. Please pray Jonathan's sabbatical will be restorative in preparation for his new role.
For a complete list of events, click the church calendar button below. Questions? Please call or text the church at (217) 875-3350 or questions@firstdecatur.org.