Join us this weekend — in person or online. Worship services are Saturday at 5pm and Sunday at 9am and 10:30am.
Below you'll find lots of great things happening at First Christian Church. For a complete calendar, click here.
To receive our WHAT'S HAPPENING digital newsletter every Friday, sign up via email or text FIRSTDECATUR to (217) 875-3350.
Men's Breakfast
---
SATURDAY, AUGUST 13, 2022 FROM 8-9:30AM

Guys, you're invited to join us for breakfast. Let's hang out, share some laughs together, and be encouraged. $5 suggested donation at the door. RSVP by Thursday, August 11.
Fuel: The 5 Factors That Fill Your Faith
---
NEW MESSAGE SERIES BEGINS AUGUST 13/14, 2022

We've all heard stories of people—or we know people—who have what appears to be unshakable faith. They have a confidence in God that informs what they do. Where does faith like that come from? This weekend, we begin a new 5-week sermon series where we'll explore the five factors that fuel and fill up your faith for a lifetime. We'll look forward to seeing you here at First Christian Church—in person or online.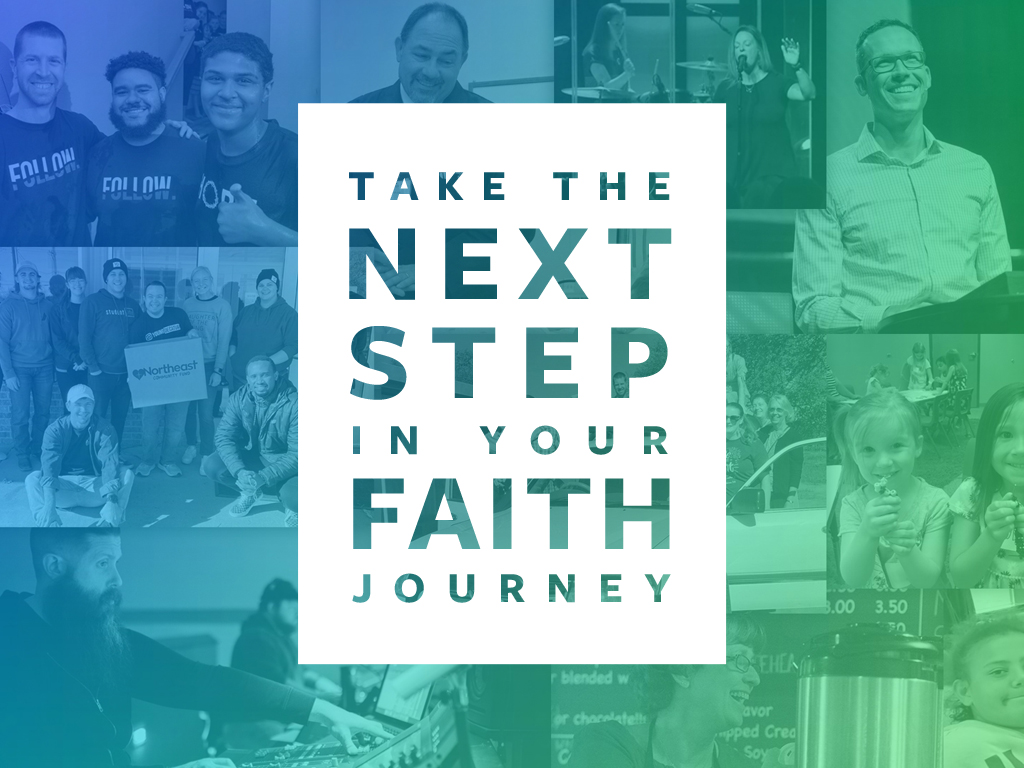 First Steps
---
WEEKEND OF AUGUST 13 & 14, 2022

Are you new(-ish) to First Christian Church or been around for a while and are ready to find out how you can grow and serve? Then First Steps is the perfect thing for you! Make a connection with staff and others like you as well as explore the mission of our church and how you can get involved. This is a brief 20-minute gathering.
IN PERSON: Following each worship service so Saturday, August 13 at 6:15pm or Sunday, August 14 at 10:15am and 11:45am (meet at the Welcome Desk, no registration necessary)
ONLINE: Sunday, August 14 at 10:45am via Zoom (contact Hannah at hbeery@firstdecatur.org for a Zoom link)
Baptisms at the Lake
---
SUNDAY, AUGUST 14, 2022 AT 1:30PM

If you have accepted Jesus Christ as your Lord and Savior and have not yet been baptized, you are invited to explore getting baptized in Lake Decatur at the beach in front of the Beach House restaurant.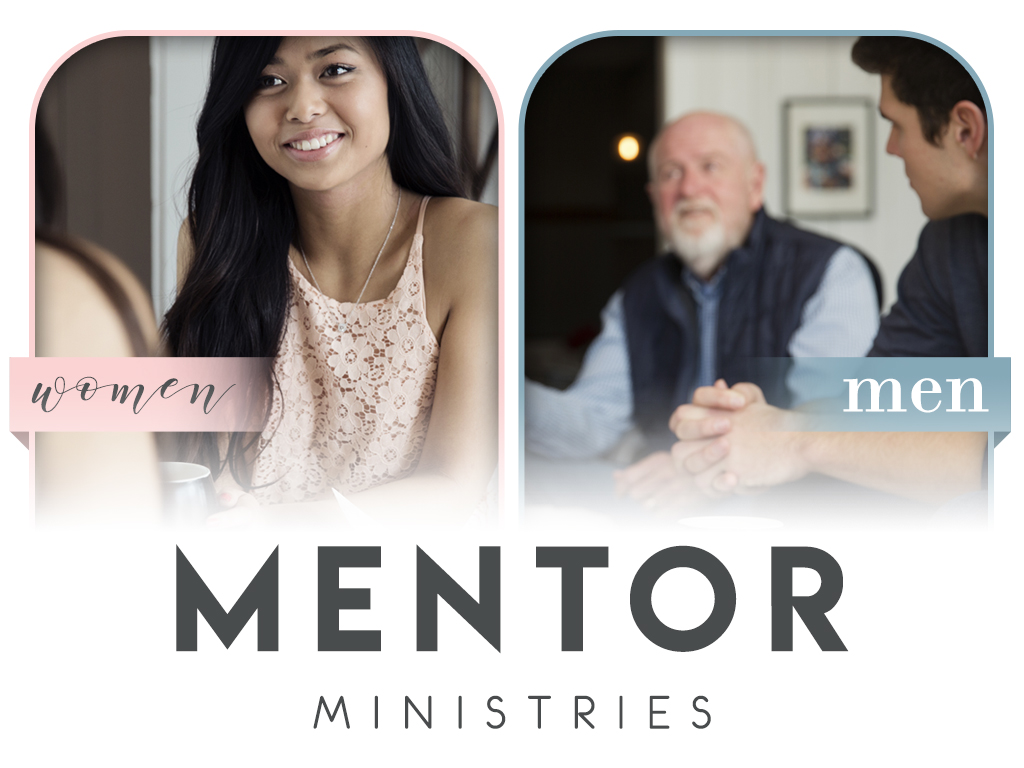 Mentor Ministries
---
We are offering mentoring ministries for both men and women. These mentorships focus on spiritual growth and maturity.
Men - launches Wednesday, August 31 from 6-7:30pm
Women - launches Monday, August 29 from 6-7:30pm
Register here: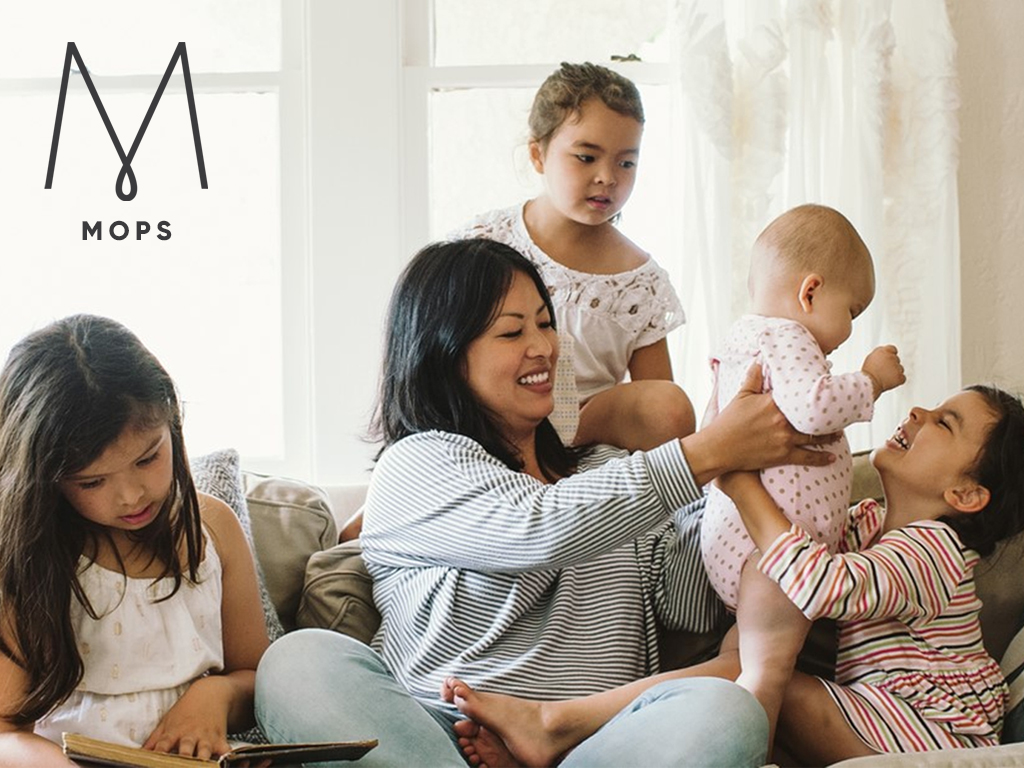 MOPS
---
STARTS THURSDAY, SEPTEMBER 1
MOPS (Mothers of Preschoolers) encourages and equips moms of young children to realize their potential as mothers, women, and leaders in relationship with Jesus and in partnership with the local church. Mothers with babies thru preschool are welcome to attend! We meet the 1st and 3rd Thursday of each month from 8:50-11:15am starting September 1, 2022. Childcare is available.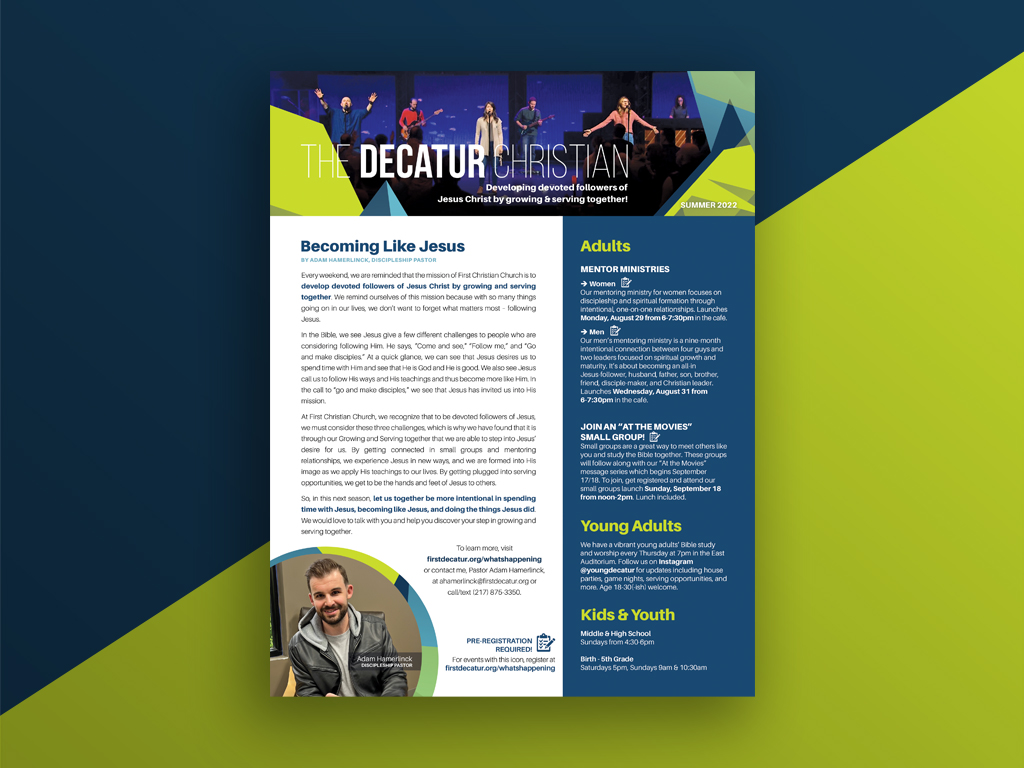 Latest Newsletter
---
The latest edition of the Decatur Christian newsletter is out! It will be arriving in your snail mail box very soon. If you can't wait to read it, click below.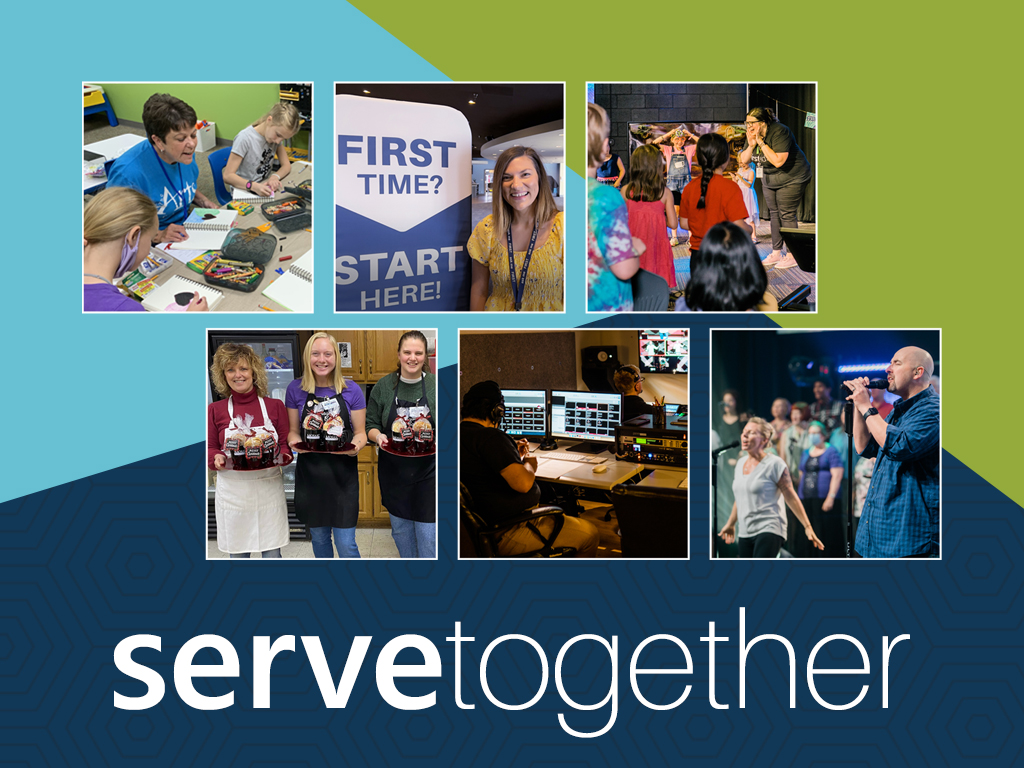 Fall Serving Opportunities
---
Our church's mission statement is to develop devoted followers of Jesus Christ by growing and serving together. A core value of a Christian is to serve one another, and we all have unique gifts and talents to use in order to serve the church and our community. While we have MANY serving opportunities in our church, community, and around the globe, here are just a few you can jump into this fall:
Arts Academy
Hospitality Team
Family Ministries
Mosaic Café
Production Team
Worship Arts
Bye-Bye, FCC App
---
We will discontinue the FCC App as of September 1, 2022. If you used the app to catch messages, you can still do so here as well as on YouTube, Apple Podcasts, and Spotify.
Update from the Leonard's
---
Pastor BJ & Mary Leonard have announced that they are going to become full-time missionaries in Kenya. Pray for them and their four children as they begin preparations to move permanently to Kenya in 12-18 months from now.
For a complete list of events, click the church calendar button below. Questions? Please call or text the church at (217) 875-3350 or questions@firstdecatur.org.