Join us this weekend — in person or online. Worship services are Saturday at 5pm and Sunday at 9am and 10:30am.
Below you'll find lots of great things happening at First Christian Church. For a complete calendar, click here.
To receive our WHAT'S HAPPENING digital newsletter every Friday, sign up via email or text FIRSTDECATUR to (217) 875-3350.
Proverbs: The Art of Living Wisely
---
APRIL 23 - JUNE 12, 2022
We can now access more information than in any other time in history. Yet, there's a significant difference between knowledge and wisdom. The Book of Proverbs wrestles through the everyday concernsof life such as planning, friendship, work, homelife, emotions, and so much more! Join us each weekend for our new message series, Proverbs: The Art of Living Wisely. We also encourage you to read through a chapter of Proverbs each week with Pastor Adam Hamerlinck.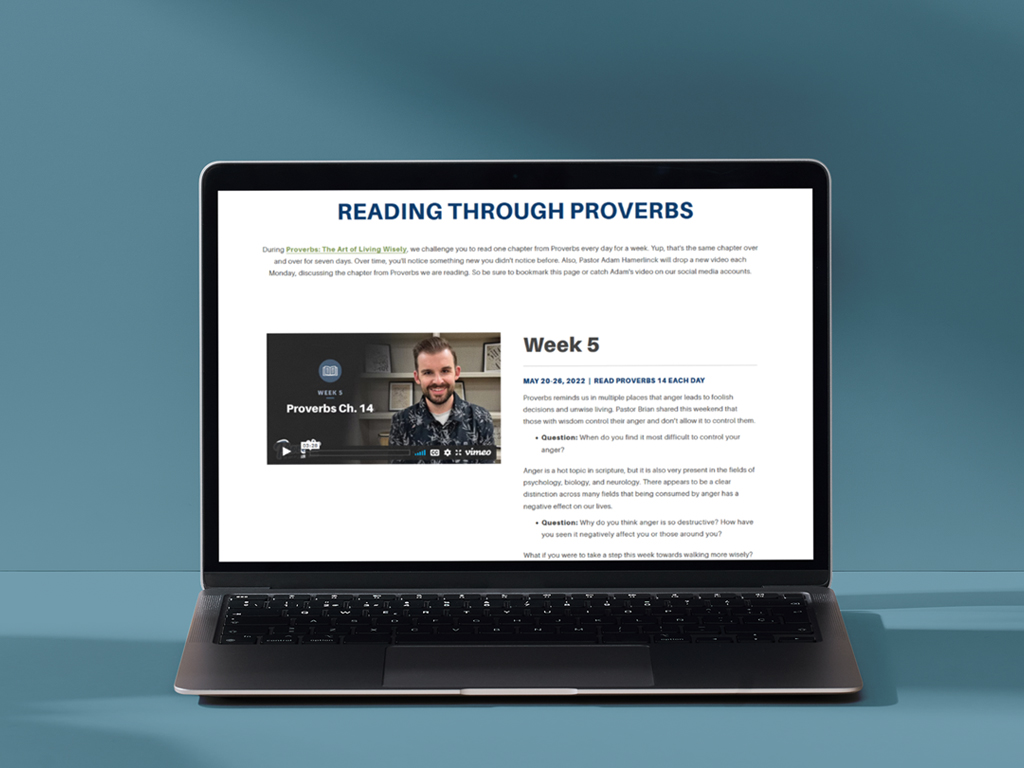 Reading through Proverbs
---
During Proverbs: The Art of Living Wisely, we challenge you to read one chapter from Proverbs every day for a week. Yup, that's the same chapter over and over for seven days. Over time, you'll notice something new you didn't notice before. Also, Pastor Adam Hamerlinck will share a video with his reflections on Proverbs.
Meet Victoria!
---
WEEKEND OF MAY 21 & 22, BEFORE AND AFTER EACH SERVICE

You're invited to an open house this weekend to meet Victoria Behner, our FirstKids Elementary Assistant Director! She is fun, energetic, and ready to lead kids to know more about Jesus and what it means to follow Him. Stop by the FirstKids Lobby before and after each worship service this weekend to say hello!
Decatur Christian News
---
The summer edition of the Decatur Christian newsletter will be arriving in snail mail boxes very soon. If you can't wait to read it, check out the digital version here:
Car Wash Fundraiser
---
SATURDAY, MAY 28, 2022 FROM 9AM-NOON

Support our Student Life mission trip students by getting your ride cleaned. Bring your car, truck, motorcycle, or even ambulance. Yup! They've cleaned an ambulance before. All donations help offset the cost of their mission trip this summer to Kenosha, Wisconsin.
Women's Bible Study
---
WEDNESDAYS IN JUNE 2022 FROM 9:30-11:30AM

In this study entitled I Give Up: The Secret Joy of a Surrendered Life, walk alongside author Laura Story in her continuing journey of accepting God's plan for her life and living it out in total surrender. Programming available for those birth-5th grade.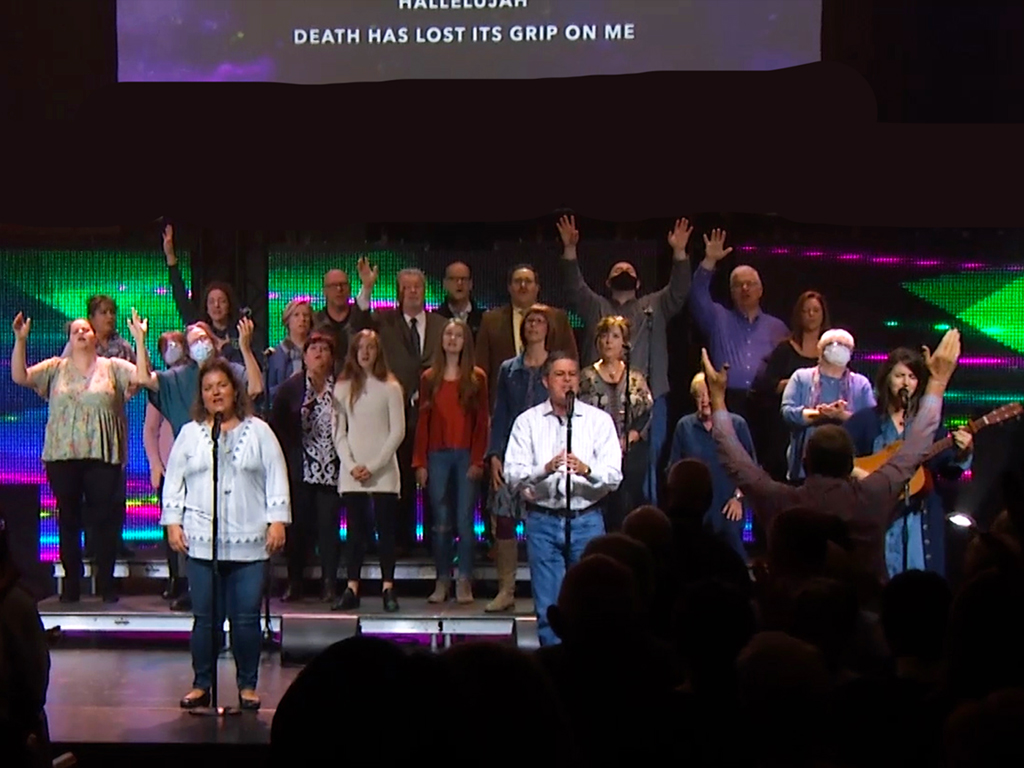 Sing with the Choir
---
TUESDAYS IN JUNE FROM 6:15-7:45PM

If you love singing, then you're invited to join our summer choir. We will help lead worship in June as well as have a special performance the last weekend of June for Pastor Wayne Kent's last weekend so we want as many people as people to participate. Rehearsals are Tuesdays from 6:15-7:45pm. Childcare available. Questions? Contact Stephanie at scampbell@firstdecatur.org.
Ministry to Ukrainian Refugees
---
Pastor Wayne Kent visited Poland in early April 2022, serving Ukrainian refugees on behalf of our church and Disciple Heritage Fellowship. You can watch his daily updates and stories from Poland on our playlist on YouTube.
If you would like to give, click here and select UKRAINE as the designated fund. ALL proceeds will go directly to caring for the refugees.
Employment Opportunities
---
Join our team! We currently have the following employment opportunity:
PART-TIME CAFE BARISTA
Weekend hours and occasional evenings are required. Barista experience is helpful but not necessary. To join the team, send your resume or any inquiries to Lisa at lweatherford@firstdecatur.org or stop by the café M-F 7am-1pm or during weekend service times.
For a complete list of events, click the church calendar button below. Questions? Please call or text the church at (217) 875-3350 or questions@firstdecatur.org.