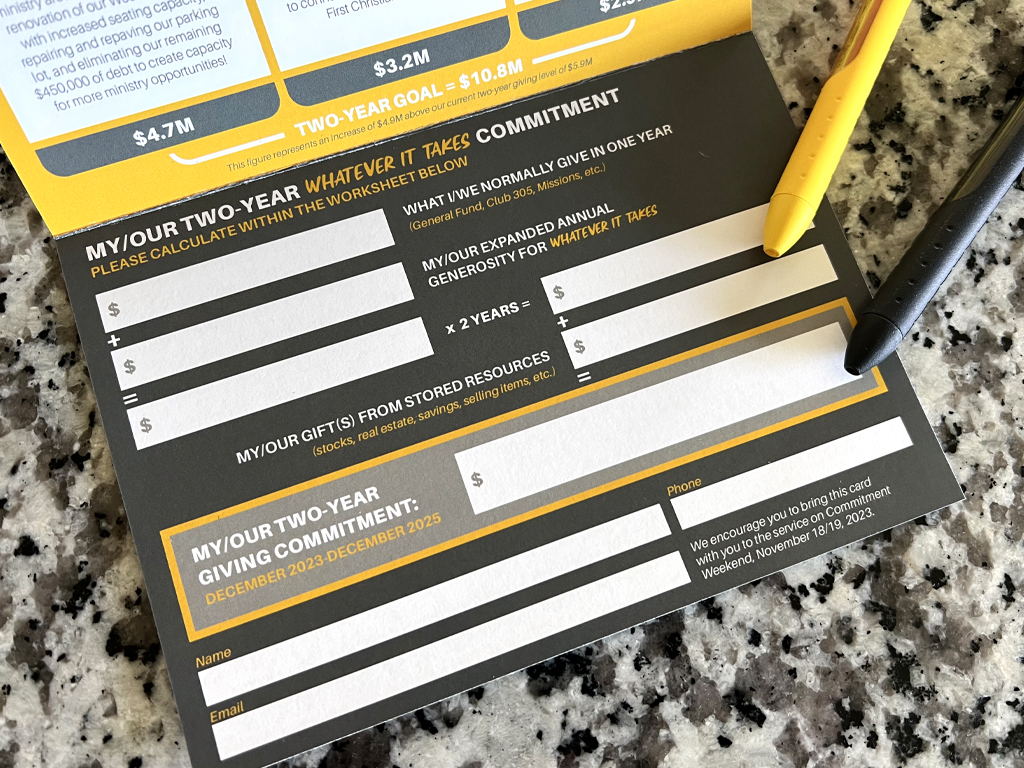 Make a Commitment

---
We are asking everyone to make a two-year commitment to our WHATEVER IT TAKES initiative. Ask God to reveal what it means to give in a way that draws you closer to him and that demonstrates you'll do WHATEVER IT TAKES to further the mission and ministry of his church! Please fill out your commitment card and bring it to church or here is a link to our digital commitment card:
How to Fill Out Your Commitment Card
---
Check out this video from Pastor Brian Talty regarding how to fill out your WHATEVER IT TAKES commitment card. Extra commitment cards are available at the church if you need one. Also, here is a link to a digital commitment card.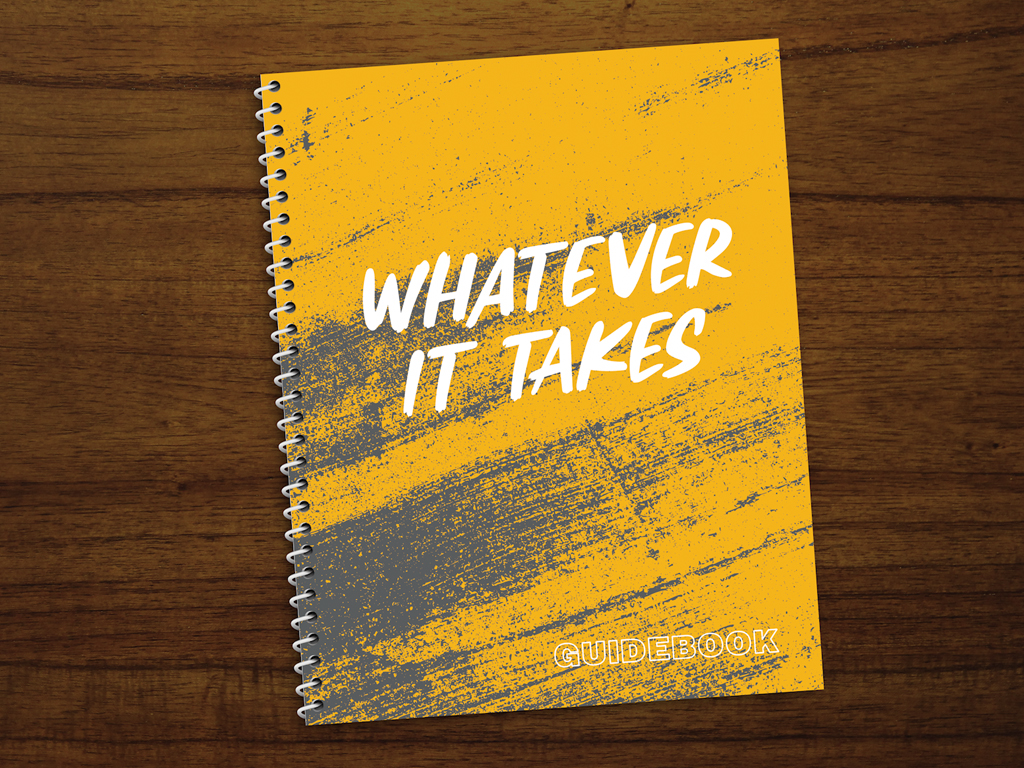 FAQs
---
We know you may have unanswered questions so we've put together a list of frequently asked questions beginning on page 52 of the WHATEVER IT TAKES guidebook. You can also find creative ways to give beginning on page 22 of the guidebook. Guidebooks are available at the church or click below to view a PDF of the guidebook.