Whether you are personally facing the battle with lust or you have loved ones who are, we curated some "pastor recommended" resources meant to support and encourage you in the battle.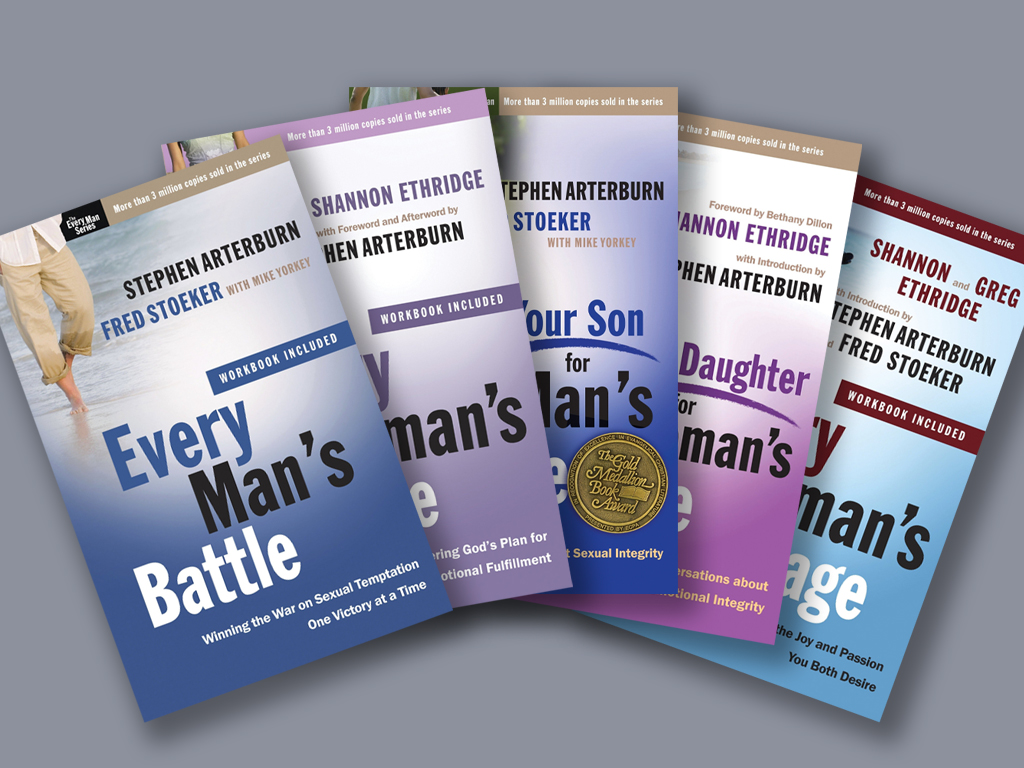 Every Man's Series
BOOK SERIES

This is a series of books that gives a plan and biblically based practical advice to live a life of sexual integrity. If you are looking for a strategy for yourself or your marriage when faced with temptation or if you are looking for tips to have a conversation with your children, there is a book specific to your situation:
BOOK RESOURCE
The Cure gives the diagnosis of this century's religious obsession with sin-management. The Cure offers freedom to those seeking a self-rewarded righteousness and those feeling beaten down from striving for a righteousness they can never seem to attain. Jesus offers freedom, and The Cure helps us find the path to that freedom.
RIGHT NOW MEDIA VIDEO SERIES
Every day, students are bombarded with hundreds of messages about sex: at school, on TV, the internet…sex is everywhere they look. In this video series, Doug Fields offers Biblical insight into how all teens can make right decisions, live within boundaries, and seek God's forgiveness when needed. This is a great resource for parents and guardians looking to navigate sexual integrity and boundaries with their teenagers. (This video series requires a FREE RightNow Media account. Sign up here.)
APP, BLOG, & E-RESOURCES

Porn is a human problem. Covenant Eyes helps you and the ones you love live porn-free through transformative accountability relationships.