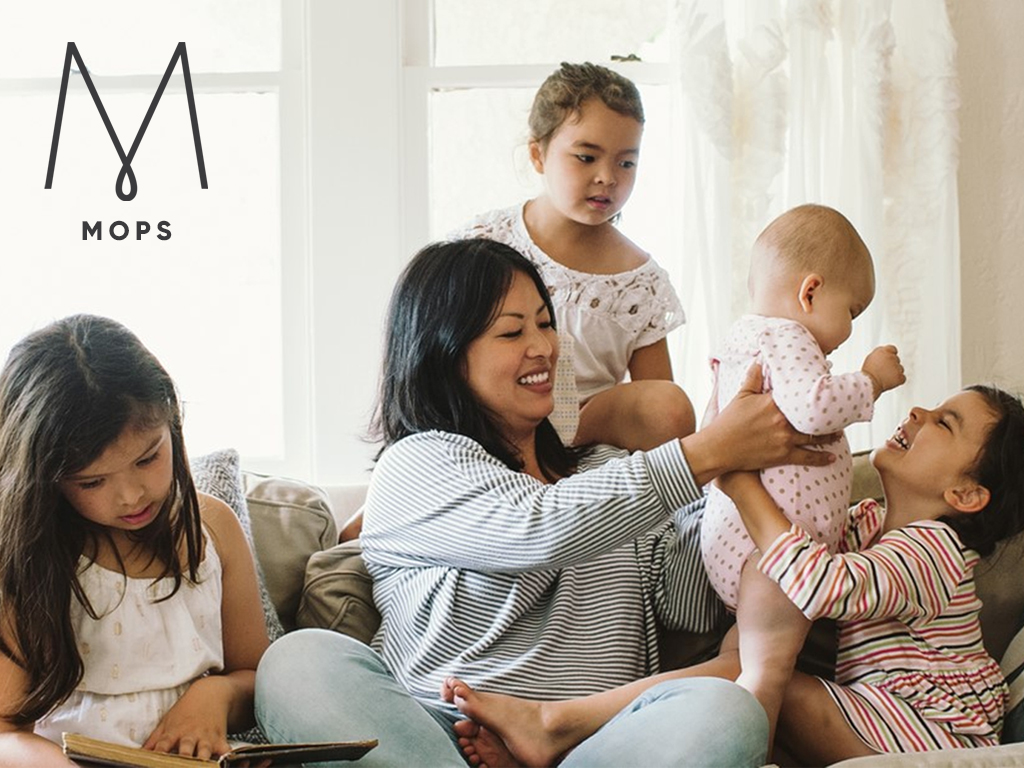 MOPS
---
SEPTEMBER 2022 - MAY 2023
1ST & 3RD THURSDAY FROM 8:50AM-11:15AM

Moms play an important role in the lives of their children. Therefore, we want to show our love and appreciation to moms like you. MOPS (Mothers of Preschoolers) encourages and equips moms of young children to realize their potential as mothers, women, and leaders in relationship with Jesus and in partnership with the local church. Mothers with babies thru preschool are welcome to attend! We meet the 1st and 3rd Thursday of each month from 8:50-11:15am starting September 1, 2022. Childcare is available.
This year, our theme is We Go Together. It's time to toss out our notions that we must do any of this alone, that it's too late to create an abundantly rich group of girlfriends, or that the pace of life leaves no room for meaningful connection. Instead, we will take in something new, something God is always using to reach out to us: deep relationships.
The total registration fee is $62:
$32 paid to MOPS International for your official MOPS registration (register and pay below using code 5VPG)
$30 paid to First Christian Church to help cover food, crafts, and childcare (pay via check/cash at first MOPS meeting)
While attendance at First Christian Church is not mandatory for participation in MOPS, we would love to come alongside of anyone who is looking for a church home. Our pastors and leaders are available to help anyone who needs counseling or has questions about faith in God. Questions? Contact Heather at hvance@firstdecatur.org.