Baby Dedication Celebration
Baby Dedication Celebrations are a special time where parents dedicate their child to God with the support of family and close friends. This celebration is purposefully set aside from other church events to help families focus on the commitment they are making to raise their children to know and follow God. It's a memorable event that includes refreshments and a professional photographer to take your family portrait.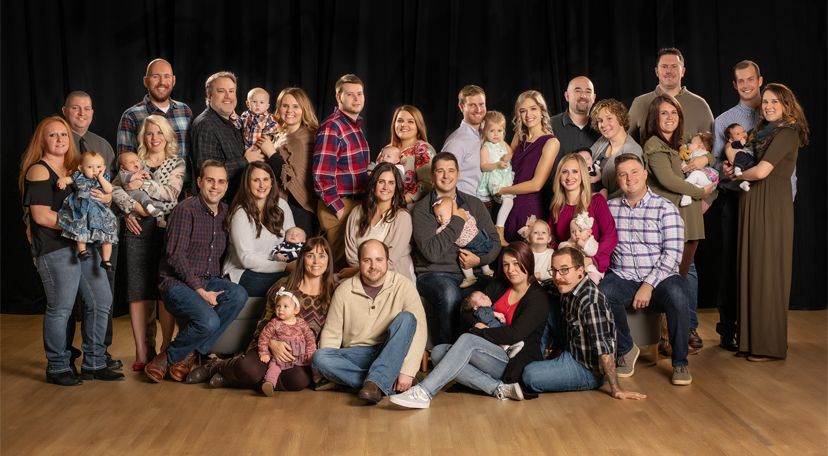 PARENTS    In order to prepare for the event, parents are required to attend a Parent Orientation and complete homework (yikes!). No worries, you'll want to do this homework. Also, you'll need to submit a candid photo of your children which will be shown during the worship services as well as during the Baby Dedication event.
GUESTS    We recognize that having a supportive network of family and friends is important when raising up a child to love God. Because families will be seated together at tables, keep in mind that 8-10 people is the recommended total for each family table.
Registration
---
In 2021, we will offer four dates (see below). We will limit the number of babies at each event to be able to social distance and stay under the recommended numbers. Each table will be limited to 8-10 people. Parents will need to attend the parents meeting for the Baby Dedication they choose. Please note that registrations will be on a first come, first serve basis because of the number of families that we have that would like to participate. This will change as COVID-19 mitigations are lifted.
DATES FOR 2021

Saturday, March 27 at 10am
Parent Meeting
Sunday, March 14
Register by
March 8
♥ Zoom option also available ♥
(please note in the "Comments" section if you would like to use the Zoom option)
Saturday, June 5 at 10am
Parent Meeting
Sunday, May 23 at 10am
Register by
May 17
Saturday, September 25 at 10am
Parent Meeting
Sunday, September 12 at 10am
Register by
September 6
Saturday, November 13 at 10am
Parent Meeting
Sunday, October 31 at 10am
Register by
October 25
The Homework
---
Yes, there is homework, but it's the good kind.  Here are two short videos for you to watch, then download and print the "Imagine the End" homework card below.  You will use this card to write 3-5 characteristics that you want to see in your child when they grow up.  You will share these with your family and friends at the Baby Dedication event
If you have any questions regarding Baby Dedication, contact Brandy Ray at bray@firstdecatur.org or 217.875.3350.