Romans 8:32-34 reminds us, "He who did not spare his own Son, but gave him up for us all—how will he not also, along with him, graciously give us all things?" Our God is generous. He gave His one and only Son, "Christ Jesus who died—more than that, who was raised to life!" God's kindness began at Christmas. Jesus Christ is "Immanuel" which means "God with us."
As Pastor Wayne Kent says, "We are the tangible touch of Jesus Christ." First Christian Church will demonstrate, "God is with us," in the lives of others during the 2021 Christmas season. Join in joyous generosity for our community on Jesus' behalf.
Check out the following projects this year: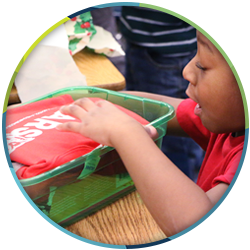 Parsons Christmas
We will give 600+ students and staff Parsons t-shirts, 25 classroom supply boxes, 35+ teacher care packages, and 25 meal boxes to families in need. You can help us package gifts on Saturday, December 11 at 10am at Parsons Elementary.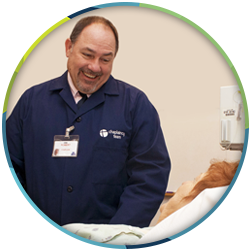 Chaplaincy
Our Chaplaincy Team serves the patients and staff of Decatur Memorial Hospital, Crossing Healthcare, and Cancer Care Center. We're expanding our ministry to serve afternoon and evening shifts.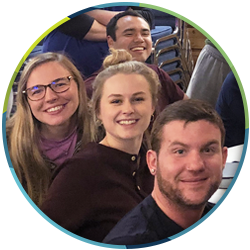 Young Decatur
Our young adult ministry launched out of a Bible study in Fall 2018 and now has more than 50 young adults participating regularly. We are excited to reach even more young adults in the future.
For some, the joy of Christmas is compromised by the financial challenges of life. Our Local Outreach fund helps meet the practical financial demands of individuals in need. If you need financial assistance, we want to help!
Thank you for prayerfully considering how God is leading you to participate with Christmas Give 2021. Here are some easy ways to give: