Celebrate Easter with us!
Let's celebrate Easter together!
Join us as we celebrate Easter at First Christian Church! Whether you choose to attend in person or online, we look forward to celebrating the resurrection of Jesus with you. We hope that this Easter brings hope and joy to you, your family, and your friends. All seven of our Easter worship services are identical:
FRIDAY, APRIL 2


5pm & 7pm
SATURDAY, APRIL 3


5pm & 7pm
SUNDAY, APRIL 4


7am, 9am, & 11am
In Person
---
Let's celebrate Easter together! First Christian Church is located at 3350 N MacArthur Rd in Decatur, IL. If it's your first time to visit First Christian Church, we have a special gift for you. Also, Mosaic Café is blessing everyone with free strawberry lemonade and drip coffee. Nice!
Please review our COVID-19 guidelines before your arrival.
Kids
---
FirstKids Birth-Pre-K will be open for in-person during each of our services with no advanced registration, but space will be limited. First come, first serve. Children kindergarten and up are invited to attend the Easter worship services with their families where they will receive a fun Easter goodie bag upon arrival.
Or... watch FirstKids Pre-K and Elementary on our FirstKids YouTube channel!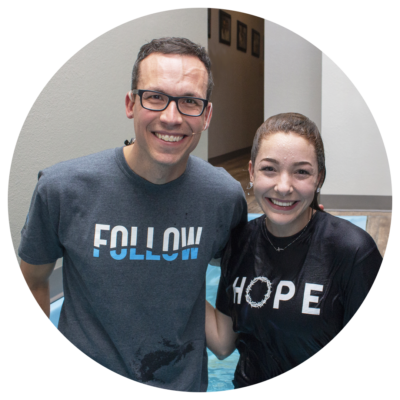 Consider getting baptized this Easter!
Invite friends and family to hear the wonderful story of Easter.
On your computer:  right click images to download
On mobile devices:  press and hold to download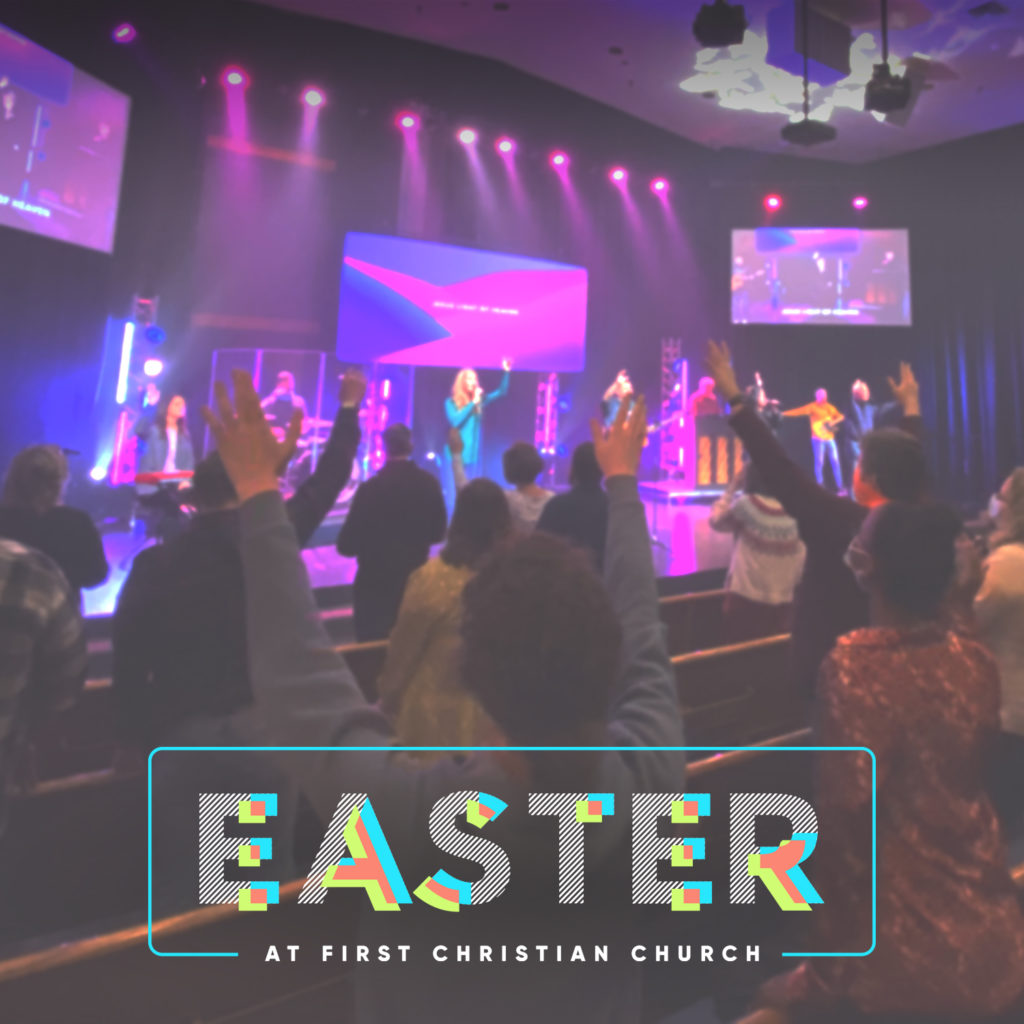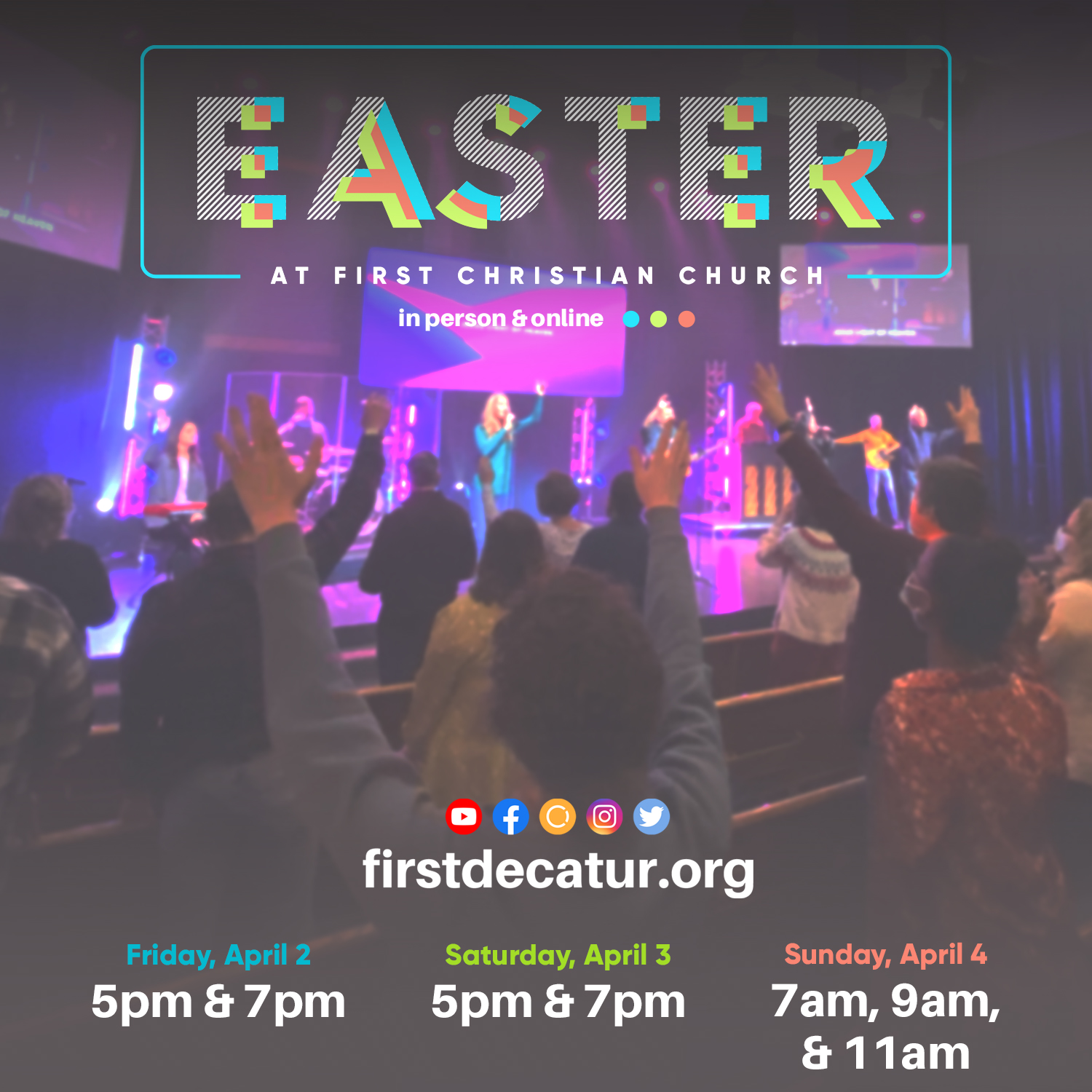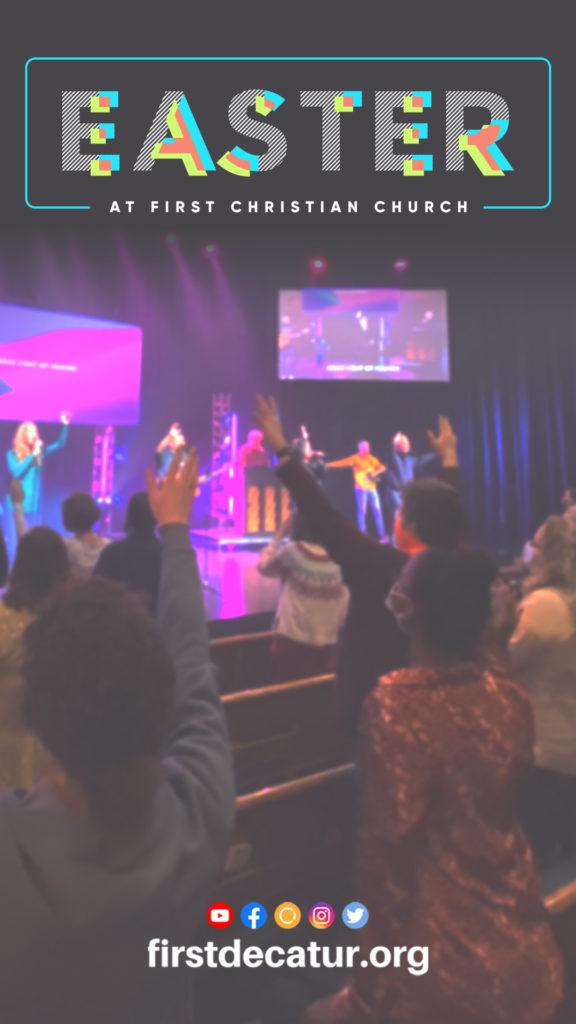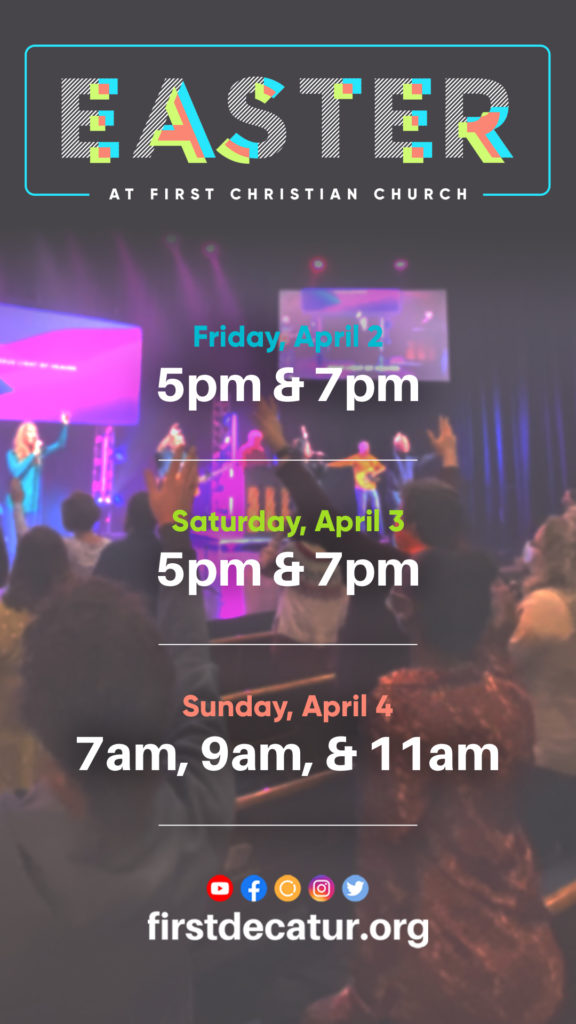 Questions? We're happy to help! Call or text us at 217.875.3350.