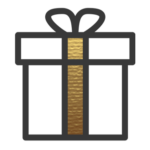 As a gift to you this Christmas, a new Christmas podcast devotional will be available every Thursday in December. Enjoy!
Christmas Worship Service Times
All of our Christmas services are identical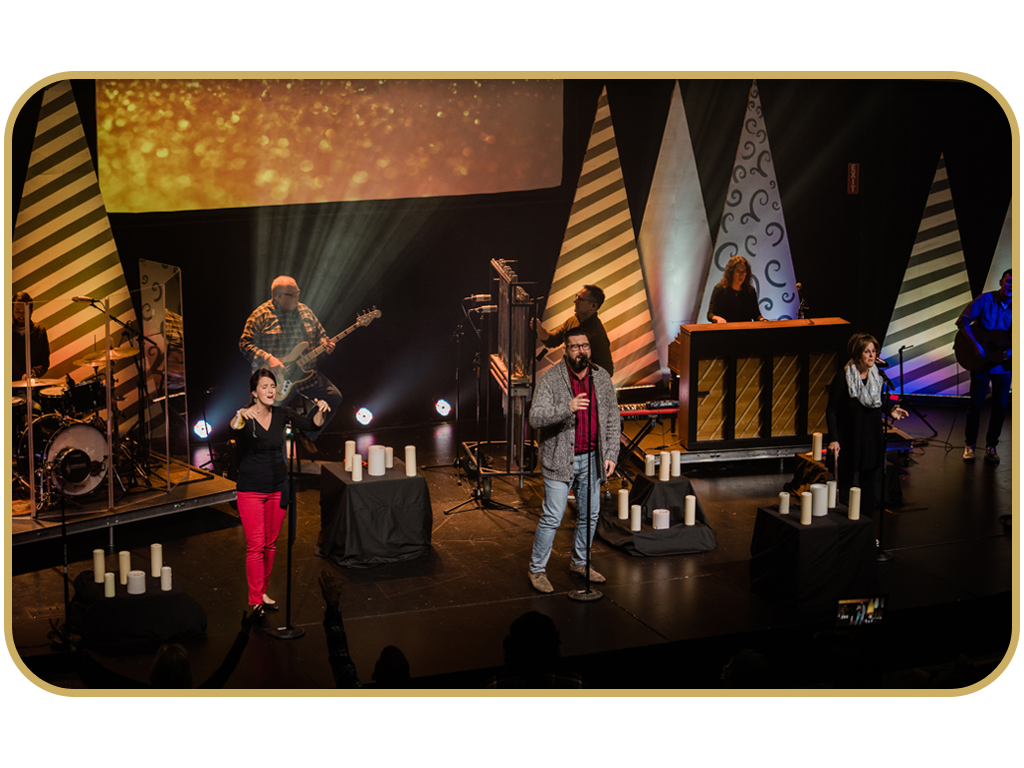 In Person
---
Let's celebrate Christmas together! First Christian Church is located at 3350 N MacArthur Rd in Decatur, IL. There will be free hot chocolate and coffee for everyone. If it's your first time to visit First Christian Church, we have a special gift for you. Also, FirstKids Birth-Pre-K programming will be available during each of our services. Children kindergarten and up are invited to attend the Christmas worship services with their families where they will receive a fun Christmas activity packet upon arrival.
Invite Someone to Church!
---
Christmas is the perfect time to invite friends and family to hear the good news of Jesus Christ. That's why we've provided a digital image you can use to text, post, tweet, snap, etc. to invite others to church. Simply hold your finger down on this digital invitation to save to your phone (or right click on your computer). We, also, have business card-sized invitations you can pick up at the Welcome Center at church to hand out. Grab as many as you need. Give one to your favorite barista, stick one in your Christmas cards, etc.
SOCIAL MEDIA POST OR TEXT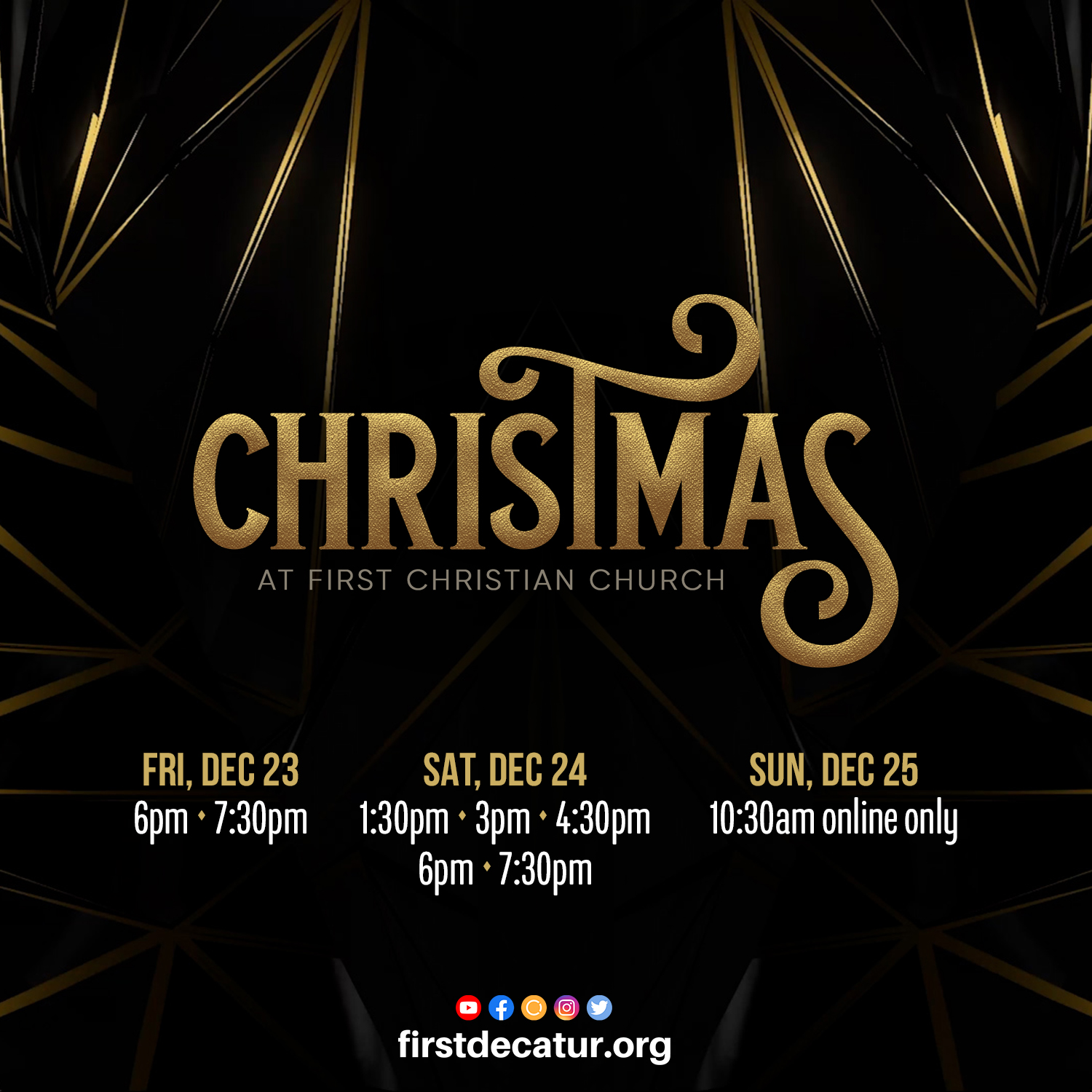 INSTAGRAM STORIES OR TIKTOK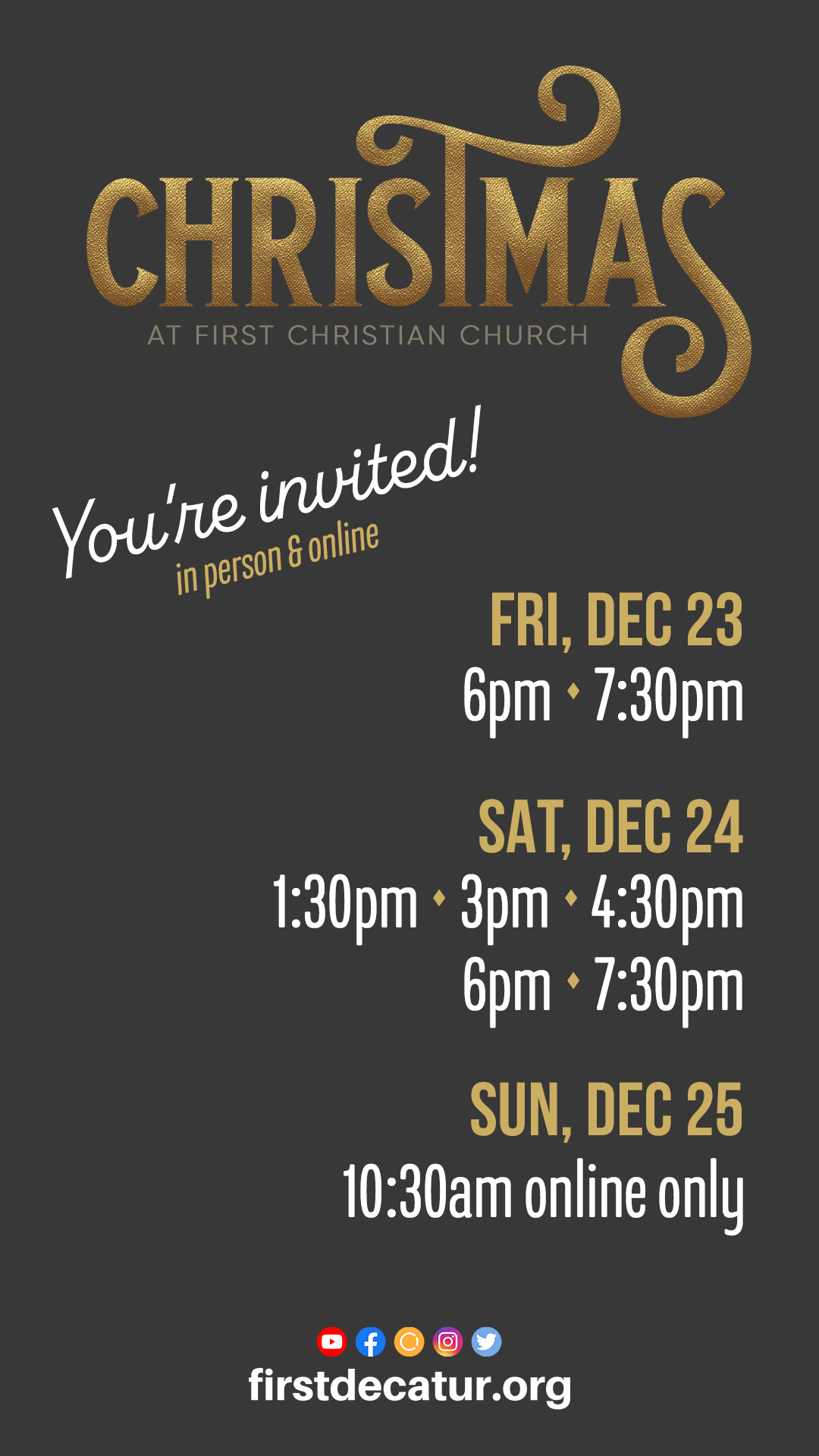 If you have any questions, give us a jingle! (Did you catch that Christmas pun... jingle?!) Just call or text us at (217) 875-3350.