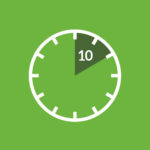 THE BIBLE IN 10 MINUTES, 5 DAYS A WEEK
If you missed last week's plan, check out Week 1 here. The readings are short so you'll be able to catch up quickly.
WEEK TWO
Hello and welcome to week two of the Off the Shelf bible reading plan. We hope week one was an opportunity to reflect on the importance of Scripture and what it means for your life today. This week, let's take a look at the beginning of the bible. Days 1 & 2, we will read about the beauty of Creation, and the devastation sin brought into Creation — including its effects on humanity's relationship with God. Days 3-5, we will read about the individuals God began to work through to re-establish his connection with us.
DAY 1 | The first two chapters of Genesis capture two complementary accounts of Creation. The first account is a 30,000-foot view of the beginning of life and time. The second is a much closer look at God's Creation of people and his connection to them. Read Genesis 1-2 and reflect on both accounts.
DAY 2 | Chapter 3 of Genesis continues the Creation story by describing how sin came into the world and changed everything, including our relationship with God. Read Genesis 3 today and reflect on the effects of sin that still impact us today.
DAY 3 | Today we fast forward to Genesis 12. Chapters 4-11 of Genesis contain the accounts of Adam's family, Noah and the flood, and the Tower of Babel. When we arrive at Chapter 12, we see God intersecting with a man named Abram. God's relationship with Abram was the first step in his redemptive plan for his relationship with all people, including us. Today read:
DAY 4 | God's relationship with people continued through Abraham's descendants. Today we look at Abraham's grandsons, Jacob and Esau. Read the following to get a snapshot of Jacob and Esau's stories:

DAY 5 | Today we look at the account of Jacob's family, and particularly his son Joseph. Read the following to get a snapshot of Joseph's life:
Thank you for joining us this week. Please feel free to share thoughts and reflections from your reading on our Off the Shelf Facebook Group.
---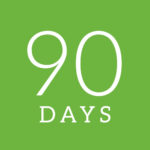 THE BIBLE IN 90 DAYS
Also, If you are looking for a challenge, it's not too late to jump into the Bible in 90 days plan. This plan is designed to walk you through the Bible over the course of just three months. That works out to 12 pages of reading each day—a commitment, but certainly manageable, and one that's well worth making.
Start plan here: https://www.bible.com/reading-plans/13-bible-in-90-days