JumpStart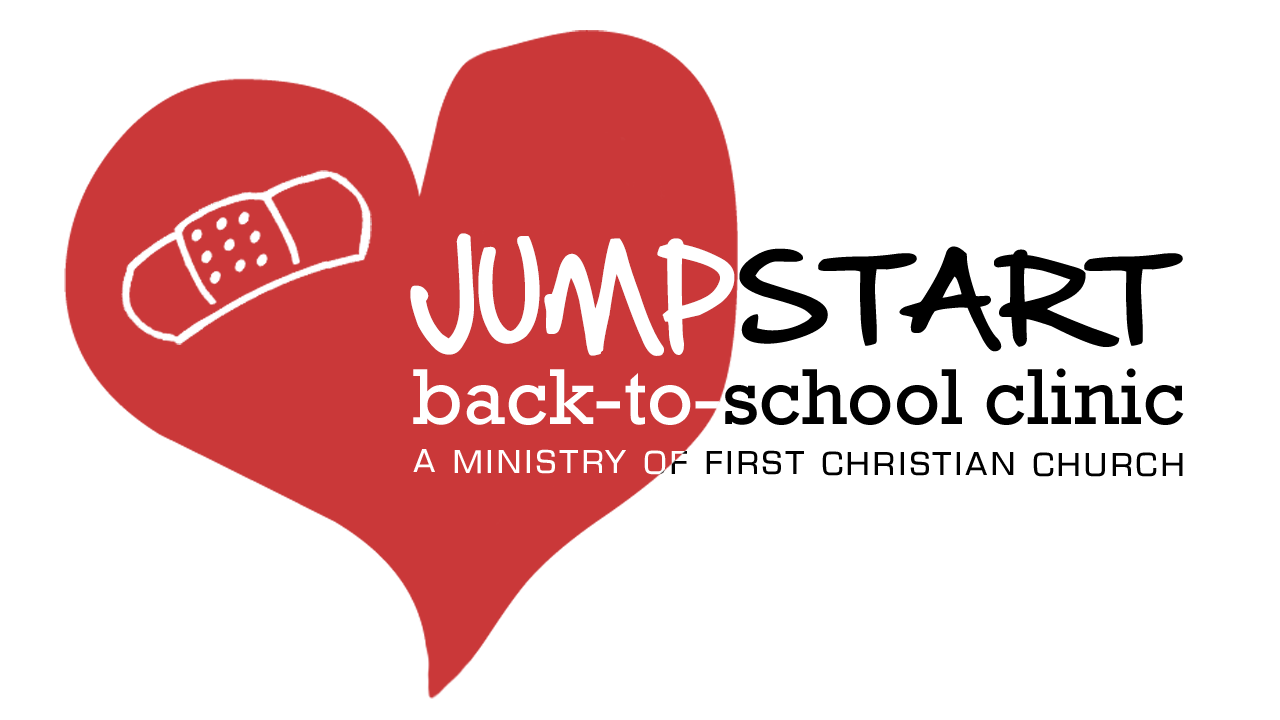 Be a volunteer!
It takes a lot of volunteers to help make JumpStart a success. The following are specific roles that will be involved:
Family Advocate
Each family that enters the clinic will have a Family Advocate to help them move through the clinic and receive the services they need. Advocates will serve as a guide, help fill out paperwork, and be a personal connection to the clinic.
Advocate Helper
Advocate helpers assist Advocates in caring for and guiding families through the clinic. They entertain children, assist in guiding, and sit with the family during physicals. (Great role for teens.)
Family & Pediatric Provider (Physicians, Physicians Assistants, Nurse Practitioners)
These are the medical professionals who will administer school physicals for the students ranging from Pre-K to 18. Each provider will have their own exam room for administering physicals. The vitals and subjective portion of the physical will be completed before seeing the provider. If a provider is only available for a portion of the day, they may serve either 9am-1pm or noon-3pm. Providers are encouraged to serve the entire day if possible.
Nurses & Nursing Assistants (RNs, LPNs, CNAs, Nursing Students, and other health professionals)
Nurses will collect vitals information, assist parents in completing the subjective portion of the school physical, and answer health questions. Nurses may also be asked to serve as Advocates for families with special medical needs or if additional advocates are needed.
Dental Professionals (Dentists, Dental Hygienists, Dental Assistants)
Dentists will administer basic dental exams for students in order to meet State Dental Exam requirements, along with noting issues for follow-up. Each dentist will be assisted by an assistant to do charting.
Hearing Professionals
Hearing Professionals will administer hearing checks for students, as outlined by the state requirements using appropriate equipment. This equipment can be provided if necessary.
Support Staff
Members of the support staff team will work behind the scenes to create a great environment, address building issues, and support the other clinic volunteers. Tasks include hospitality roles, building set-up and rearranging, refreshing exam rooms, refreshing restrooms and lunchroom, parking-lot help, and moving supplies.
ALL MEDICAL PROFESSIONALS ARE COVERED UNDER THE GOOD SAMARITAN ACT (745 ILCS)
To get  involved, simply complete the form below, and we'll contact you in the coming weeks. If you have any questions, please call the church office at 217.875.3350.